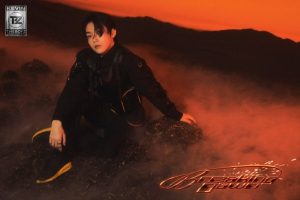 Kevin is a member of a South Korean boy group The Boyz (더보이즈). The group consists of 11 members: Sangyeon, Jacob, Younghoon, Hyunjae, Juyeon, Kevin, New, Q, Juhaknyeon, Sunwoo, and Eric. Hwall departed from the group on October 22nd, 2019. The Boyz debuted on December 6th, 2017. They formed under Cre.Ker Entertainment.
His Stage name is Kevin (케빈). His birth name is Kevin (케빈). His Korean name is Moon Hyung Seo (문형서). He was born on February 23, 1998. His age is around 23 years old as of 2021. He is Korean-Canadian By Nationality. His Zodiac sign is Pisces.
He is the Main Vocalist of the group.
Check out and follow Kevin's Social Media accounts:
Instagram: N/A
Twitter: N/A
YouTube: N/A
Facebook: N/A
Early Life:
He was born in Gwangju, South Korea.
He attended Burnaby Mountain Secondary School.
Not much known about his early life.
Physical Appearance:
He is young, smart, and handsome. He is popular among youths. His looks make him look younger than his actual age. He has black eyes and black hair.
His height is around 5'9" (176 cm) and his weight is around 66 kg (145 lbs). His Blood group is "AB".
Family, Religion & Girlfriends:
He has an older sister, named Stella.
Not much known about his family and relationships.
Facts:
He was in the same singing class with youtube friends 'Suggi' a Canadian singer/cover artist.
His nickname is Keb.
He and Jacob were chosen as hosts/MCs in the music show "Simply K-POP".
He likes to listen to R&B.
He is a fan of GOT7's Mark.
He does not like being called by his Korean name.
He knows how to play the saxophone.
He hates spiders.
He went to the college four days before dropping out he joins the boyz.
He studied fine arts and psychology.
He was in the same elementary school as Michael Bublé a jazz singer.
His designed color is gold.
He also won Michael Buble's prize in 7th grade.
He sang 'Half', Saimdang Light's Diary OST Part 10.
He started to play piano in middle school.

He

speaks Korean and English.
He likes sourdough bread.
He and his friend Jacob speak 50% English and 50% Korean because it is really awkward to speak Korean to each other.

He

loves to hang out with friends.
He dislikes eating liquorice.
He loves cats but allergic to them.
He learned tap dancing when he was a kid.
His Specialties are drawing, calligraphy, piano & English.
His parents named him after watching"HomeAlone".
He composed the song he played on the piano in his DAZED profile video.
He was raised in Vancouver, Canada.
He wrote the lyrics for Younghoon's DAZED profile video.
He wouldn't erase his pictures of pre-debut as they're already out there for the world to see.
He's a Christian.
He is also a huge fan of Beyonce.
His representative number is 16.
He was on Kpop Star 6.
He and his friend had a youtube channel called F L O S S.
His hobbies are playing the piano, guitar, and singing.
His ethnicity is Korean.
His charm point is his eyebrows.
His MBTI is INFP-T.
He is good at drawing.
Kevin favorites:
His favorite ice cream is Mint Chocolate.
His favorite color is Olive.
His favorite genre of movies is Pixar/Disney movies.
His favorite movie is "Up".
Korean Music Video:
Japanese Music Video:
Check out and follow The Boyz official accounts: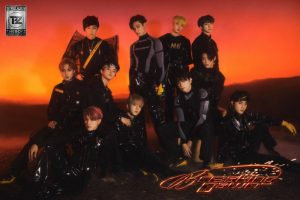 Official Website (Japan): theboyz.jp
Facebook: officialTHEBOYZ
Twitter: @Creker_THEBOYZ / @we_the_boyz
Twitter (Japan): @THEBOYZJAPAN
Instagram: official_theboyz
Youtube: THE BOYZ
V LIVE: THE BOYZ
TikTok: @creker_theboyz