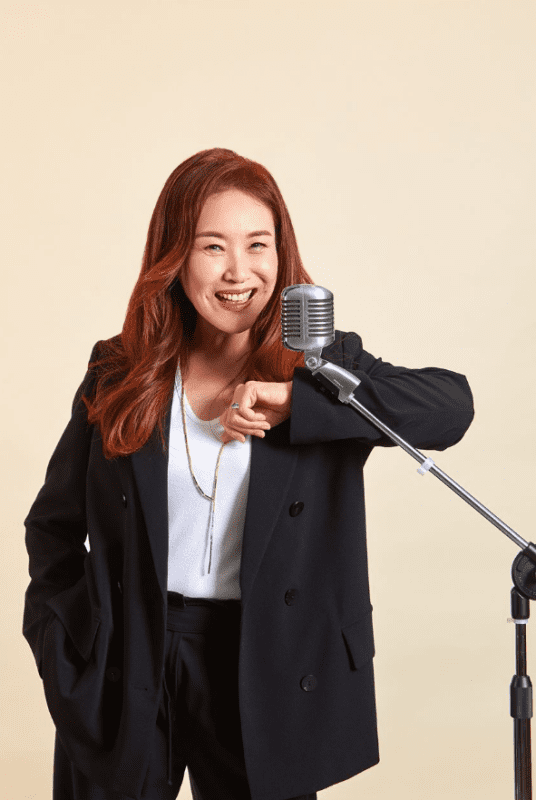 Joo Hyunmi (주현미) is a South Korean Ballad and Trot Singer. She debuted in 1981.
Her stage name is Joo Hyunmi (주현미). Her Birth Name is Joo Hyunmi (주현미). Her Chinese name is Zhou Xuanmei (周炫美). She was born on 5 November 1961. Her age is 61 years old as of 2022. She is Korean By Nationality. Her Zodiac sign is Scorpio.
Check out and follow Joo Hyunmi's Social Media accounts:
Instagram: N/A
Website: juhyunmi.com
Twitter: N/A
YouTube: 주현미 TV
Facebook: N/A
Early Life:
She was born in Seoseok-dong, Dong-gu, Gwangju, South Korea. 
She studied at Chung-Ang University.
Not much is known about her early life.
Physical Appearance:
She is Young, beautiful, and hot. She has a slender figure. She is hugely popular among youth. She looks like a doll. She has Slim Build. Her looks make her look younger than her actual age. She has black eyes and brown hair. She has beautiful eyes that look very appealing and long silky hair.
Her height is around 5'4" (163 cm) and her weight is around 48kg (105 lbs). Her Blood type is "A".
Family, Religion & Boyfriends:
She is married to singer and guitarist Lim Dongshin who is ex Exit and 조용필과 위대한 탄생. 
They had two sons Lim Sooyeon born in 1993 and an older one Lim Junhyuk born in 1991.
Facts:
She is a Catholic Christian.
Her son Lim Sooyeon is a singer and songwriter who debuted in 2017.
She likes to read in her free time.
She owns a dog.
She won the Grand Prize (Daesang) at the Golden Disc Awards in 1988.
She has made an appearance in several CFs since 1989.
She also won the Culture Award at the 6th Seoul Success Awards in 2014.
Checkout Latest Comeback Music Video: