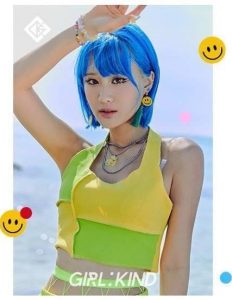 JK is a member of a Kpop group GIRLKIND(걸카인드). The group consists of 4 members: JK, Medic Jin, Xeheun, and Ellyn. The group debuted on January 17, 2018, with the song "FANCI". They formed under Next Level Entertainment.
Her stage name is JK (지강). Her Birth Name is Kim Ji-Kang (김지강). She was born on March 17, 1998. Her age is 24 years old as of 2021. She is Korean by Nationality. Her Zodiac sign is Pisces.
She is the Main Rapper and Lead Dancer of the group.
Check out and follow JK's Official Accounts:
Instagram: N/A
Twitter: N/A
YouTube: N/A
Facebook: N/A
Early Life:
She was born in South Korea.
Not much known about her early life.
Physical Appearance:
She is very young, beautiful, hot, talented, and a hard worker girl. She has a very good figure. She is hugely popular among youth. She looks like a barbie doll. She has a Slim Build. Her looks make her younger than her actual age. She has black eyes and black hair. She has beautiful eyes that look very appealing and stylish straight silky hair.
Her height is around 5'3″ (161 cm) and her weight is around 55 kg (121 lbs). Her Blood group is "O".
Family, Religion & Boyfriends:
Her dad is a Taekwondo instructor.
Not much known about his family and relationships.
Facts:
She made her solo debut with "Split" on March 21, 2019.
She speaks Korean and English.
She is the cleanest member.
She likes flowers.
She is the shortest member of the group.
She does not like unorganised clothes.
She loves to hang out with friends.
She makes Tiktok videos.
She is makeup enthusiastic and always focus on the perfect angles.
She start Takewondo and really good in kicks.
She has done a professional photoshoot.
She is fond of clicking selfies.
She loves to socialize and befriend people.
She loves being sarcastic.
She uploads unboxing videos on the group youtube channel.
Music Video:
Check out and follow the GIRLKIND official accounts: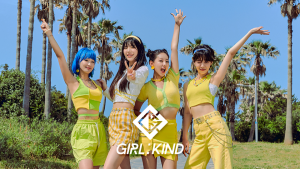 Twitter: @_girlkind
Facebook: GirlkindProject
Instagram: @girlkind_nextlevel
Fancafe: girlkind
Youtube: GIRLKIND
Vlive: 걸카인드(GIRLKIND)