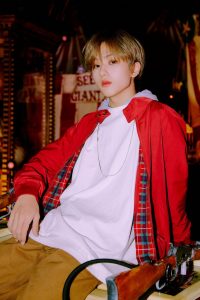 Jisung (지성) is a member of the 3rd subunit of the boy group NCT named NCT Dream (엔씨티 Dream). This group consists of 7 male members: Mark, Renjun, Jeno, Haechan, Chenle, Jaemin, and Jisung. They debuted on August 24, 2016. The group is under SM Entertainment.
His stage name is Jisung (지성). His birth name is Park Ji Sung (박지성). He was born on February 5, 2002. His age is 19 years old as of 2021. He is Korean by Nationality. His Zodiac sign is Aquarius.
He is the Main Dancer, Sub Vocalist, Sub Rapper, Maknae of the Group.
Check out and follow Jisung's Social Media accounts :
Instagram: N/A
Twitter: N/A
Youtube: N/A
Facebook: N/A
Early Life :
He was born in Seoul, South Korea.
He completed his education is at Mia Elementary School.
Physical Appearance: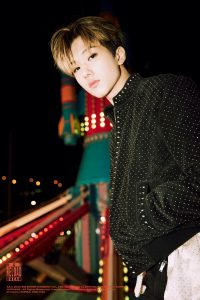 He is young, smart, and handsome. He is popular among youths. His looks make him look younger than his actual age. He has black eyes and brown hair. 
His height is 180 cm (5'11″) and his weight is 61 kg (134 lbs). His blood group is O.
Family, Religion & Girlfriends:
He has an older brother.
Not much known about her family and her personal Relationship.
Facts:
He can speak Korean & English.
His specialties are Popping, Locking.
His hobbies are Rapping, Dancing, Singing
He is a fashionista.
He has lingual braces.
The song that made him wanna become an artist is EXO's "Angel".
He joined "Dancing High" to make friends.
He is on the KBS show "Dancing High".
Favorites:
His favorite number is 7.
His favorite animal is the hamster.
His favorite sport is soccer.
His favorite accessory is the hat.
His favorite Marvel character is Iron Man.
His favorite movie is "The Hobbit: The Battle of The Five Armies".
His favorite artist is EXO's Kai.
His favorite Korean food is pork belly.
His favorite school subjects are Physical Education and Sociology.
His favorite fruit is melon.
His favorite color is Green.
His favorite soccer player is Drogba.
Check out NCT Dream's Social Media Accounts below: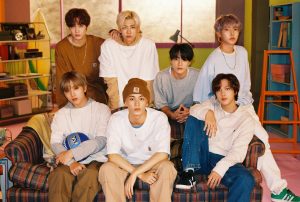 Instagram: @nct_dream
Twitter: @nctsmtown_dream
Facebook: NCT DREAM
Youtube: NCT DREAM
Official Website: nctdream.smtown
V Live: NCT Dream
NCT Fandom Name: NCTzen (meaning all the fans are citizens of NCT)
NCT Dream Official Fan Color: Pearl Neo Champagne
NCT Dream Current Dorm Arrangement (As of May 2021):
Mark & manager; Haechan & Johnny (NCT 127 dorm)
Renjun; Jisung (single rooms); Jeno & Jaemin (all in NCT Dream dorm)
Chenle (own house in Seoul)
Latest Korean comeback: