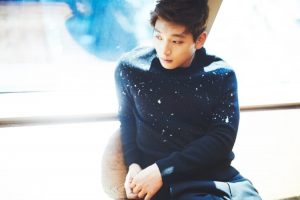 Jinwoon is a member of a South Korean boy group named 2AM. The group consists of 4 members: Jokwon, Changmin, Seulong and Jinwoon. The JYP trainees went through a survival show called "Hot Blood Men" after which a group of 11 members called "One Day" qualified for their debut. The group officially debuted on July 11, 2008. They formed under JYP Entertainment.
His Stage name is Jinwoon (진운). His birth name is Jeong Jin Woon (정진운). He was born on May 2, 1991. His age is 30 years old as of 2021. He is Korean By Nationality. His Zodiac sign is Taurus.
He is the Vocalist, Main Rapper and Maknae of the group.
Check out and follow Jinwoon's Social Media accounts:
Instagram: @jinwoon52
Twitter: @2AMjinwoon
YouTube: N/A
Facebook: N/A
Early Life:
He was born in Seoul, South Korea.
He graduated from Baekahm High School.
Check out his childhood pictures.
Not much is known about his early life.
Physical Appearance:
He is young, smart, and handsome. He is popular among youths. His looks make him look younger than his actual age. He has brown eyes and light brown hair.
His height is around 6'1" (186 cm) and his weight is around 75 kg (165 lbs). His Blood group is "O".
Family, Religion & Girlfriends:
His cousin is Tahiti's Park Mi So.
Not much is known about his family and relationships.
Facts:
He has 2K+ followers on Instagram.
He is good at playing the piano, play the guitar, the drums, bass guitar and bongo.
He was paired with the actress Go Jun Hee in "We Got Married".
He studied in the Department of Theatre and visual arts at Daejin University.
He speaks Korean and English.
He got the highest national score for his SAT exam.
His nicknames are Rocker and Jinuah.
He likes taking mirror selfies.
His hobby is playing basketball.
He went to high school with SHINee's Onew and Girl's Generation's Seohyun.
His ideal type is "I like someone that's not shy and has a friendly personality a person who doesn't speak lightly and is responsible".
In 2010, he starred in the variety show "Maknae Rebellion".
He works out every day.
In 2011, he made his solo debut with the single "You walking towards me" and he composed it.
In 2013, he co-hosted KBS Music Bank with Park Se-young.
In 2015, he left JYPE.
In April 2015, he signed with Mystic Entertainment.
In 2017, he and former 9muses member Kyungri have been dating.
On March 4, 2019, he enlisted.
On October 7, 2020, he is expected to be discharged.
He is close friends with KARA's ex-member Nicole, Highlight's Dongwoon, MBLAQ's Mir and SHINee's Key.
Dramas:
Dream High 2 (2012)
Family (2011-2012, cameo)
Marriage Not Dating (2014)
Madame Antoine: The Love Therapist (2016)
Let Me Introduce Her (2018)
Still 17 (2018)
Comeback Video:
Check out and follow the 2AM's official accounts: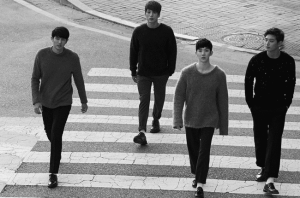 Twitter: @follow_2am
Facebook: 2amofficial
Youtube: 2AM
Daum Cafe: 2-oclock