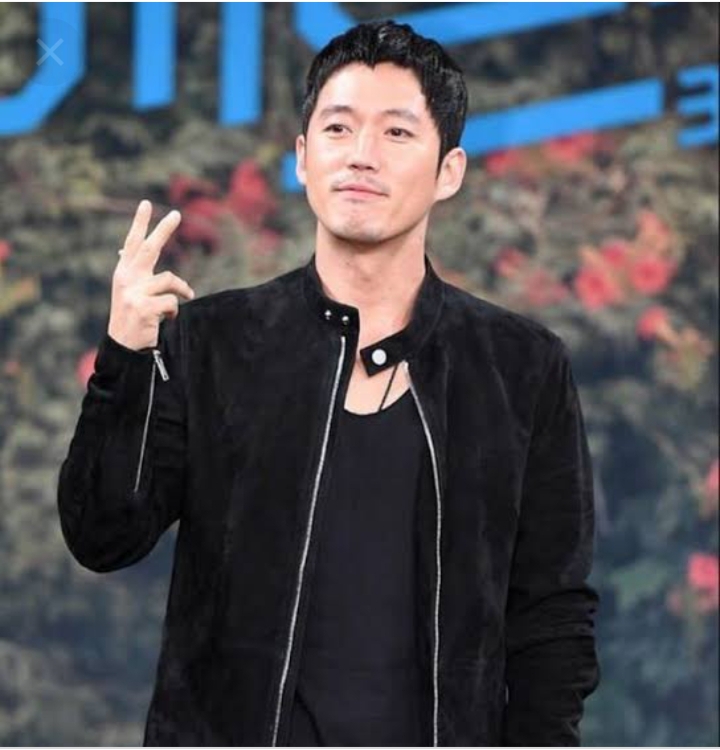 Jang Hyuk (장혁) is a South Korean Actor and Rapper.  He is under SindusHQ.
His Stage name is Jang Hyuk (장혁). His birth name is Jeong Yongjun (정용준). He was born on 20 December 1976. His age is around 46 years old as of 2022. He is Korean By Nationality. His Zodiac sign is Sagittarius.
Check out and follow Jang Hyuk's Social Media accounts:
Instagram: N/A
Twitter: N/A
YouTube: N/A
Facebook: N/A
Early Life:
He was born in Mandeok, Busan, South Korea.
He started his study at Seoul Jamjeon Elementary School and Aju Middle School. He completed his high school at Sajik High School.
He graduated from the Seoul University of Arts and completed his post-graduation at Dankook University majoring in Theatre and Film.
Not much is known about his early life.
Physical Appearance:
He is young, innovative, and handsome. He is popular among youths. His looks make him look younger than his actual age. He has black eyes and black hair.
His height is around 5'9" (174 cm) and his weight is around 70 kg (128 lbs). His Blood group is "O".
Family, Religion & Girlfriends:
He married his girlfriend, Kim Yeo-Jin, in 2008 after dating for 6 years.
They have 3 children, two sons, and a daughter.
Facts:
He made his debut in 1997 with the drama "Model" under the stage name Jang Hyuk.
He knows boxing.
He appeared in several variety shows.
He loves horse riding.
He also wrote "Jang Hyuk: Hot Blooded Man".
He can do Tap dancing.
He has practiced Jeet Kune Do for 10 years.
He is a former professional Taekwondo athlete.
Controversy:
In 2004, He was found to have illegally avoided his mandatory military service with fellow actors Song Seung-heon and Han Jae-suk through his and Han's agency. Public and his fans criticized him later he apologized to his fans and completed his service.
Movies:
The Killer_A Girl Who Deserves To Die (더 킬러_죽어도 되는 아이) | 2022 – Bang Ui Gang
Tomb of the River (강릉) | 2021 – Lee Min Seok
The Swordsman (검객) | 2020 – Tae Yul
Ordinary Person (보통사람 )| 2017 – Choi Gyu Nam
Because I Love You (사랑하기 때문에 )| 2017
Inside or Outside (真相禁區) | 2016 – Ou Jian
Empire of Lust (순수의 시대) | 2015 – Yi Bang Won
Innocent Thing (가시) | 2014 – Kim Joon Ki
The Flu(감기 )| 2013 – Kang Ji Goo
The Client (의뢰인) | 2011 – Han Cheol Min
Searching for the Elephant (펜트하우스 코끼리) | 2009 – Hyun Woo
Rabbit and Lizard (토끼와 리저드) | 2009 – Eun Seol
Dance of the Dragon | 2008 – Kwon Tae San
Windstruck(내 여자친구를 소개합니다) | 2004 – Go Myung Woo
Public Toilet (화장실, 어디에요?) | 2002 – Kim Seon Bak
Volcano High(화산고) | 2001 – Kim Kyung Soo
Dramas:
Bloody Heart (붉은 단심) | KBS2, 2022 – Park Gye Won
Tell Me what You Saw(본 대로 말하라) | OCN, 2020 – Oh Hyun Jae
My Country: The New Age (나의 나라) | JTBC, 2019 – Yi Bang Won
Bad Papa(배드파파) | MBC, 2018 – Yoo Ji Cheol
Wok of Love (기름진 멜로) | SBS, 2018 – Doo Chil Sung
Money Flower (돈꽃) | MBC, 2017 – Kang Pil Joo / Jang Eun Cheon
Voice (보이스) | OCN, 2017 – Mu Jin Hyu
Beautiful Mind (뷰티풀 마인드) | KBS2, 2016 – Lee Young Oh
The Merchant: Gaekju(장사의 신 – 객주 2015) | KBS2, 2015 – Chun Bong Sam
Shine or Go Crazy(빛나거나 미치거나) | MBC, 2015 – Wang So
Iris: New Generation (아이리스 2) | KBS2, 2013 – Jung Yoo Gun
Deep Rooted Tree (뿌리 깊은 나무) | SBS, 2011 – Kang Chae Yoon
Midas (마이더스) | SBS, 2011 – Kim Do Hyun
The Slave Hunters(추노) | KBS2, 2010 – Lee Dae Gil
Tazza(타짜) | SBS, 2008 – Kim Go Ni
Robber(불한당) | SBS, 2008 – Kwon Oh Joon
Thank You (고맙습니다 )| MBC, 2007 – Min Gi Seo
The Great Ambition (대망) | SBS, 2002 – Park Jae Young
Model (모델) | SBS, 1997 – Joon Ho