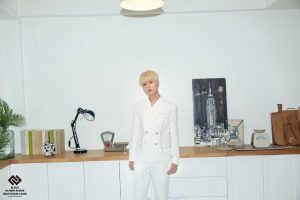 Hyeonmin is a member of a Kpop boy group N.CUS(엔쿠스) (No. Competitors Under the Sky). The group consists of a 9-member: Hwan, Seo Seokjin, Sungsub, Hojin,Euntaek, IF, Yuan, Seungyong, and Hyeonmin. The EOS, Myeong, and Soon left in December 2020. They debuted on August 26th,2019 with the single "SUPER LUV". They formed under KYURI Entertainment.
His Stage name is Hyeonmin (현민). His birth name is Park Hyeonmin (박현민). He was born on March 31st, 2003. His age is around 18 years old as of 2021. He is South Korean By Nationality. His Zodiac sign is Aries.
He is the Lead Dancer and Maknae of the group.
Check out and follow Hyeonmin's Social Media accounts:
Instagram: N/A
Twitter: N/A
YouTube: N/A
Facebook: N/A
Early Life:
He was born in Seoul, South Korea.
Not much known about his early life.
Physical Appearance:
He is young, smart, and handsome. He is popular among youths. His looks make him look younger than his actual age. He has black eyes and black hair.
His height is around 5'11" (180 cm) and his weight is around 58 kg (127.8 lbs). His Blood group is "B".
Family, Religion & Girlfriends:
Not much known about his family and relationships.
Facts:
He has a bright smile, a pure heart, and a very considerate person.
His specialty is taking care of his elder members.
He wants to communicate with his fans in a fan meeting.
He described as the "cutie maknae."
This song relaxes him that's why his favorite song is 'Rain' by Paul Kim.
He is also rather good at limbo.
His dream is to be the world's best team with his members.
He is a space person he likes taking long showers and alone walks.
Music Video:
Check out and follow the N.CUS official accounts: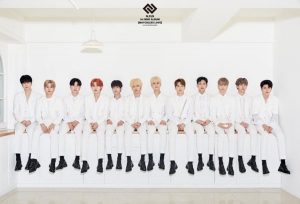 Twitter: ncusofficial
Instagram: n.cusofficial
vLive: N.CUS (엔쿠스)
Youtube: KYURI ent