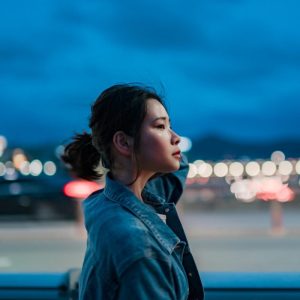 Hummingthings is an Independent South Korean jazz pianist, keyboardist, and singer-songwriter. She made her official solo debut on October 01, 2018, with a single "그 어느 날처럼 우린".
Her stage name is Hummingthings (이츠허밍). Her Birth name is Jeon Ji-Eun (전지은). Her Birthday is on June 23, 1989. Her age is around 33 years old as of 2022. She is Korean by Nationality. Her Zodiac sign is Cancer.
Check out and follow Hummingthings's Social Media accounts:
Twitter: N/A
Facebook: N/A
Instagram: hummingthings
SoundCloud: Hummingthings
YouTube: Hummingthings
Early Life:
She was born in Busan, South Korea.
She studied Practical Music and Jazz Piano at Dong-A University (2008-2014).
She majored in musical instruments.
Not much is known about her early life.
Physical Appearance:
She is young and beautiful. She has a slender figure. She is hugely popular among youth. She looks like a doll. She has Slim Build. Her looks make her look younger than her actual age. She has black eyes and brown hair. She has beautiful eyes that look very appealing and silky hair.
Her height is around 168 cm (5'6″) and her weight is around 48 kg (106 lbs). Her Blood group is "O".
Family, Religion & Relationships:
She has a brother.
Not much is known about her family and her relationship.
Facts:
She is having 500+ followers on her Instagram account.
Since she began playing music, she has played in numerous bands, composed music, and played the piano.
The term "Humming" was created with the intention of playing cosy and natural music in her daily life, which is familiar and humming. It is a nickname that her best buddy usually gives her.
She wants to put out an album where she performs every song entirely on the piano.
Her pastime is yoga.
She cleans the house and naps on her days off.
She wants to work with Lim Heon-il.
Making good music is her major objective.
Finishing the first normal album arrangement is something she hopes to archive by the end of 2020.
She would probably get married and start a family if she weren't a musician at the moment.
She relaxes when she is stressed by breathing deeply and working out.
She was happiest in October 2020 when she visited her hometown.
She believes that her eyes are her greatest charm.
Out of all the songs she has written, " 진심의 양면성" is her favourite.
Her ideal type is a kind and considerate individual.
Her area of competence is songwriting and piano playing.
Sweets are her least favourite cuisine.
Spicy stir-fried pork is one of her favourite foods.
She admires Yang Bang-ean, a composer, and singer-songwriter Norah Jones.
She genuinely wants to meet Norah Jones, a famous person.
Check out the Latest Comeback: