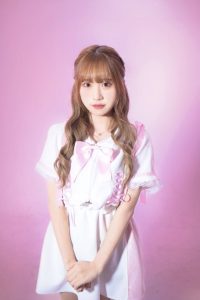 Hana is a member of a South Korean live idol girl group named SONOKI. SONOKI or SOKO NO KIMINI (KR: 소코노키미니, JP: ソコノキミニ previously written as そこの君に) The group consists of 4 members: Hana, ARU, Dchi and NATSU. The group has 1 former member Yui. They had their official live debut with the concert on July 25, 2020, with "Soko no Kimi ni". They are under the LOUDCARNIVAL project.
Her stage name is Hana (하나 / はな). She was born on October 12. Her age is 21 years old as of 2022. She is Korean By Nationality. Her Zodiac sign is Libra.
Her position in the group is not known.
Check out and follow Hana's Social Media accounts:
Instagram: N/A
Twitter: @sonoki_hana_
YouTube: N/A
Facebook: N/A
Early Life:
She was born in South Korea.
Not much is known about her early life.
Physical Appearance:
She is Young, beautiful, and hot. She has a slender figure. She is hugely popular among youth. She looks like a doll. She has Slim Build. Her looks make her look younger than her actual age. She has black eyes and brown hair. She has beautiful eyes that look very appealing and long silky hair.
Her height is around 5'3" (160 cm) and her weight is around 45 kg (99 lbs). Her blood group is not known.
Family, Religion & Boyfriends:
Not much is known about her family and her personal relationship.
Facts:
She

has a bright personality and smiles a lot.
She loves pink colour and her official colour is also pink.

She

enjoys talking to people.
She loves nail art.
She loves the Maeda Atsuko.
She said she is clumsy.
She loves anime and manga.
Her Japanese idols such as NECOPLA, NICONICO♡LOVERS and 26-Ji no Masquerade.
Check out and follow the SONOKI's official accounts: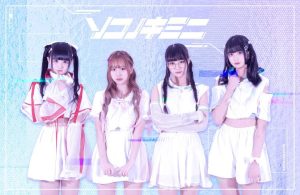 Instagram: @sonoki_official
Youtube: ソコノキミニ소코노키미니
Twitter: @SONOKI_OFFICIAL
Facebook: N/A