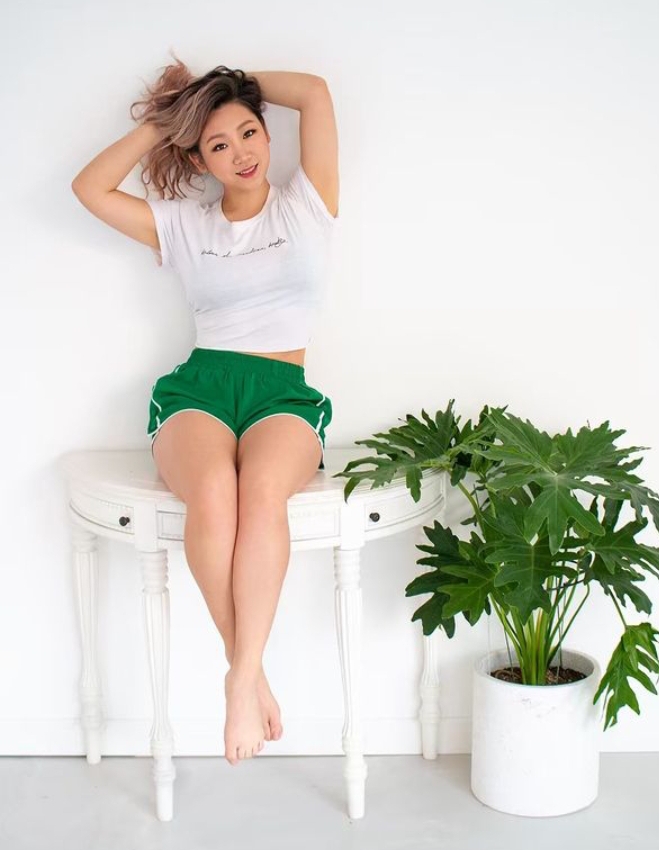 eSNa (에스나) is a South Korean Singer, Songwriter, and Producer. She made her debut on 14 August 2014 with the single "I, I Love You". She is under Worldstar Entertainment.
Her stage name is eSNa (에스나). Her Birth name is Esther Nara Yoon. Her Korean Name is Yoon Bitnara (윤빛나라). She was born on 7 November 1987. Her age is 35 years old as of 2022. She is Korean-American By Nationality. Her Zodiac sign is Scorpio.
Check out and follow eSNa's Social Media accounts:
Instagram: esna
Twitter: esnathesinger
YouTube:  eSNa / esnatheperson
Facebook: Esna
Early Life:
She was born in Los Angeles, California, USA. She studied at UCLA and majored in Jazz singing.
She lives in Seoul, South Korea.
Not much is known about her early life.
Physical Appearance:
She is Young, beautiful, and hot. She has a slender figure. She is hugely popular among youth. She looks like a doll. She has Slim Build. Her looks make her look younger than her actual age. She has black eyes and brown hair. She has beautiful eyes that look very appealing and long silky hair.
Her height is around 5'8" (173 cm) and her weight is around 55 kg (115 lbs).
Family, Religion & Boyfriends:
Not much is known about her family and her personal relationship.
Facts:
She

has 30k+ followers on Instagram.
She moved to Korea in 2010.
She participated in Superstar K3 in 2011. 
She likes BTS and wrote the song "Perfect Christmas" for them in their debut days.
She hosts the podcast "Not so Classy" on YouTube, Apple Music, and Spotify.
She can play Piano.
She loves to eat and cook.
She has an Instagram account @esnaeats dedicated to food.
She was under Rain Bridge Entertainment until 2017 when she joined Prizm Entertainment.
She has an Instagram account@notsoclassyshow for her Podcast.
She owns a dog named Yoda.
Her dog has an Instagram account  @mylilyoda.
She became the DJ for the Arirang Radio Program "Sound K" in 2016.
She has worked with several Kpop groups like Mamaoo, Ateez, Ab6iX, etc.
She revealed on her Podcast that the song AAH OOP!, which was released on April 2, 2015, was supposed to be a song exclusively for her. Instead, it was turned into a song for MAMAMOO, with her only being a collaborating artist.
She knows to play Guitar.
She has two YouTube channels.
The main one is where she posts her MVs, as well as vocal and dance covers among other content and she hosts her Podcast "Not So Classy" on the second channel.
Checkout Latest Comeback Music Video: