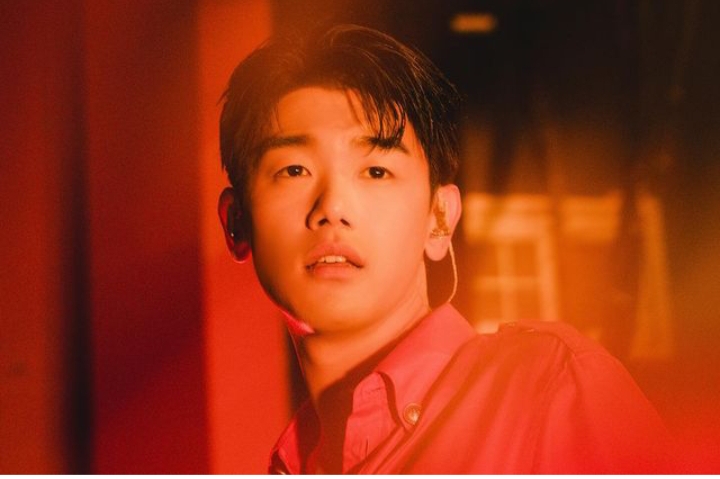 Eric Nam (에릭남) is a South Korean Singer. He made his debut on 23 January 2013 with the EP "Cloud 9" with the title track "Heaven's Door". He is under CJ E&M.
His Stage name is Eric Nam (에릭남). His birth name is Nam Yoon Do (남윤도). He was born on 17 November 1988. His age is around 34 years old as of 2022. He is Korean-American by Nationality. His Zodiac sign is Scorpio.
Check out and follow Eric Nam's Social Media accounts:
Instagram: @ericnam
Twitter: @ericnamofficial
YouTube: N/A
Facebook: Eric Nam Official
Tiktok: @ericnam
Early Life:
He was born in Atlanta, Georgia, United States.
He graduated from Boston College in 2011 with a major in International Studies. He also went to Peking University in Beijing, China.
Not much is known about his early life.
Physical Appearance:
He is young, smart, and handsome. He is popular among youths. His looks make him look younger than his actual age. He has black eyes and black hair.
His height is around 5'9" (175 cm) and his weight is around 64 kg (141 lbs). His Blood group is "O".
Family, Religion & Girlfriends:
He has parents and two younger brothers, Eddie and Brian, in the family.
Not much is known about his relationships.
Facts:
He has 4.2M+ followers on Instagram.
He speaks English, Korean, Spanish, and Mandarin.
He is also learning Japanese.
He used to watch videos of the Kpop group Shinhwa and imitate their dance moves with his brothers.
He participated in a audition for SM Entertainment during his high school but didn't make it.
He has the title of "Nation's Boyfriend".
He is a strong believer of God.
His brother Eddie is his manager.
He had make cover songs and posted them on YouTube before entering into industry.
His cover song 2ne1's "Lonely" gone viral and MBC invited him to participate to "Birth of a Great Star 2"
He placed in Top 5 contestants in "Birth of a Great Star 2", and started his entertainment career in Korea.
He was a business analyst before choosing his career as a singer.
He likes songwriting, staying at home and allowing himself to watch TV and eat, and massages in his free time.
He chose the path of singing because he didn't want to regret missing his window of opportunity.
He was the part the Atlanta Boy Choir at the young age and got to tour Italy when they sang mass at St. Peter's Basilica in Rome.
He has performed at many concerts.
He is allergic to apples.
He knows to play piano and cello.
He is fond of trying new food, meeting new people, and visiting new places.
He was in the orchestra in high school.
He hosted Arirang TV's most popular programs, "The After School Club|, and its spin off, "The ASC After Show from 2013 to 2016.
He returned to Korea music scene with his first digital single "Ooh Ooh" (우우) in April 2014.
He acted in Amber Liu's mini-album "Beautiful" on the song "I Just Wanna" in February 2015.
He likes the Red color.
He is close to American Singer Khalid.
He released the single "I'm Okay" in March 2015 and "Dream" in May 2015 featuring 15&'s Jimin for Charity Project.
He likes to watch wrestling.
He released his first U.S single  "Into You" in collaboration with the electronic band, KOLAJ on 10 June 2016.
He participated in the show "We got Married" and paired with Solar from Mamamoo in april 2016.
He hosted the new MNET talk show "Yang and Nam Show" with  comedian Yang Se Hyung in November 2016.
He presented and performed at SNL Korea, receiving one of the highest ratings of the season on 16 April 2016.
He made collaboration with Gallant and Tablo on the single release of "Cave Me In" on 26 january 2017.
He has a podcast called Kpop Daebak Show with Eric Nam.
He released his digital single "Can't Help Myself" with the lyrics written by Epik High's Tablo in July 2016.
He participated in the show  "The Friends in Costa Rica"with MYTEEN's Song Yuvin nand Sam Kim.
He attended college wth pH-1, and they still catch up regularly.
He released his first English album "Before We Begin" on 14 November 2019.
He knows to play Soccer.
He released a duet "Spring Love" with Red Velvet's wendy on 4 March 2016.
He released his 2nd mini album "Interview" with the title track "Good For You" on 24 March 2016.
He signed with CJ E&M in December 2015 after leaving B2M.
He hosted  ASC (After School Club) along with 15&'s Jimin, DAY6's Jae, U-KISS's Kevin.
He visited Latin America, including Mexico, Panama, Guatemala, and Bolivia for experiencing the culture and for understanding how their economy works.
He also lived in India for some time before traveling to Korea for his audition.
His Ideal type is "Personality is most important, and it's also important that she fits well with me. As for the physical aspects, I think I become attracted when she is pretty with big eyes. Age doesn't matter in love. If I sincerely love her, then I will love her even if she is an older noona." Some celebrities he likes are Girl's Day's MinAh for looks, MAMAMOO's Solar for personality.
Checkout Latest Comeback: