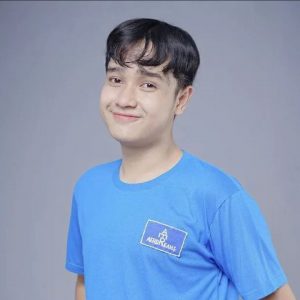 Elvin is a member of the Indonesian pre-debut boy group AERDREAMS. The group consists of 3 members: Elvin, Racka, and Andera. Their debut date has not been yet announced. Their Official Color is Blue.
His Stage name is Elvin. His birth name is Elvin Ferdian. He was born on October 15, 2004. His age is around 17 years old as of 2021. He is Indonesian by Nationality. His Zodiac sign is Libra. His Chinese Zodiac sign is Monkey.
His position in the group is Leader, Main Dancer, Lead Vocalist, and Visual.
Check out and follow Elvin's Social Media accounts:
Instagram: @aerdreams_elvin
Twitter: N/A
YouTube: N/A
Facebook: N/A
Early Life:
He was born in Sukabumi, Indonesia.
Not much is known about his early life.
Physical Appearance:
He is young, smart, and handsome. He is popular among youths. His looks make him look younger than his actual age. He has brown eyes and light brown hair.
His height is around 5'11" (180 cm) and his weight is around 55 kg (121 lbs). His Blood group is Not Known.
Family, Religion & Girlfriends:
He has one older brother and one younger brother.
Not much is known about his family and relationships.
Facts:
He has 200+ followers on Instagram.
He speaks Indonesian and English.
He loves spending time with his family.
He loves to socialize and befriend people.
He enjoys dancing.
He is a good singer and has excellent knowledge of music.
He likes traveling to different places.
He enjoys watching movies, taking pictures.
He is very polite and considerate.
He is the tallest member of the group.
He has good leadership qualities.
He is Close Friends With Nadya Sylva, 4CE's Petrick, and SINSCATHER's Tayler.
Check out and follow the AERDREAMS's official accounts: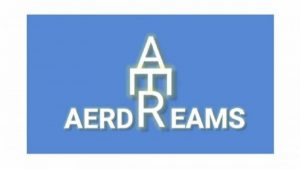 Instagram: @aerdreams_ofc
Twitter: N/A
YouTube: AERDREAMS
Facebook: N/A
Tiktok: @aerdreams_ofc