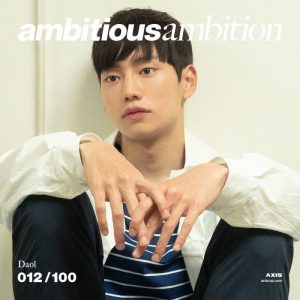 Daol is a member of a South Korean boy group named ambitious ambition. The group consists of 6 members: Elan, LOGAN, Daol, Hans, Junegyo and Aiden. Angelo left the crew after all the crew have been introduced in 2018. aa crew is a multi creator crew under AXIS.
His Stage name is Daol (다올). His age is around 24 years old as of 2021. He is Korean By Nationality. His Zodiac sign is not known.
His position in the group is Model.
Check out and follow Daol's Social Media accounts:
Instagram: N/A
Twitter: N/A
YouTube: N/A
Facebook: N/A
Early Life:
He was born in South Korea.
Not much is known about his early life.
Physical Appearance:
He is young, smart, and handsome. He is popular among youths. His looks make him look younger than his actual age. He has brown eyes and light brown hair.
His height is around 5'8" (173 cm) and his weight is around 63 kg (139 lbs). His Blood group is not known.
Family, Religion & Girlfriends:
Not much is known about his family and relationships.
Facts:
He is the last member in the group to be revealed.
He speaks Korean and English.
His number is 012.
He loves to hang out with friends.
His thought is "Life is like a box of chocolates and you never know what you are going to get".
He loves to socialize and befriend people.
His ambition is "To give and care".
He enjoys watching movies, taking pictures.
He is very polite and considerate.
His searching thought is "Anyone to learn from".
Music Video:
Check out and follow the official ambitious ambition's accounts:
Twitter: @_aacrew
Instagram: @ambitious.ambition
Facebook: ambitious ambition
YouTube: ambitious ambition