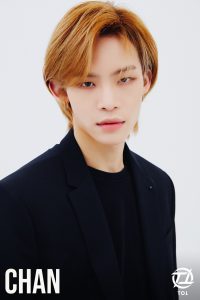 Chan (찬) is a member of the boy group named TO1 (TOgether as 1) (티오원), formerly known as TOO (Ten Oriented Orchestra) (티오오) created from the survival show World Klass. This group consists of 10 male members: Jaeyun, Chihoon, Donggeon, Chan, Jisu, Minsu, J.You, Kyungho, Jerome, and Woonggi. They debuted on April 1st, 2020 with the 1st mini-album 'REASON FOR BEING: 仁 (Benevolence)'. The group is under n.CH Entertainment and Stone Music Entertainment. On March 28, 2021, they announced they changed their name to TO1, at KCON: TACT 3.
His stage name is Chan (찬). His birth name is Jo Chan Hyuk (조찬혁). He was born on December 8th, 1999. His age is 22 years old as of 2021. He is Korean by Nationality. His Zodiac sign is Sagittarius.
He is the Main Dancer, Rapper, Producer of the Group.
Check out and follow Chan's Social Media accounts :
Instagram: N/A
Twitter: N/A
Youtube: N/A
Facebook: N/A
Soundcloud: CHAN
Early Life :
He was born in South Korea.
He used to be a trainee at SM Entertainment.
Physical Appearance: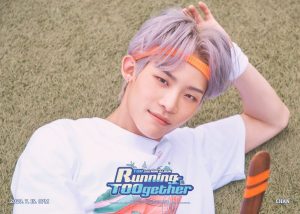 He is young, smart, and handsome. He is popular among youths. His looks make him look younger than his actual age. He has black eyes and brown hair. 
His height is 181 cm (5'11") and his weight is 66 kg (145 lbs). His blood group is O.
Family, Religion & Girlfriends:
He has one older sister.
Not much known about her family and her personal Relationship.
Facts:
He speaks English, Thai and Korean.
His specialties are Rapping, Dancing, and Producing.
His nickname is 'Idea Bank'.
His element is Fire.
He ranked 2nd place in WORLD KLASS.
He is one of the strongest members of the group.
He likes iced over hot Americanos.
He has two tattoos one on his back and one on his hand.
He is very good at aegyo.
He is the only person who can beat Donggeon in an arm wrestle.
He used to be roommates with Minsu, Kyungho, Jisu, J.You, and Woonggi.
He shared a room with Woonggi, Chan, Jaeyun, and J.You.
His motto is "Let's move smartly".
Check out TO1's Social Media Accounts below: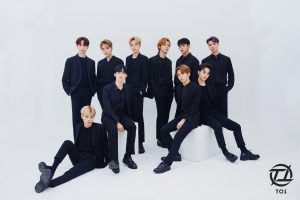 Twitter: @to1_offcl / @to1_members
Instagram: @to1_offcl / @toomembers
Facebook: TO1offcl
Youtube: TO1 official
Fan Cafe: TO1
V Live: TO1
TikTok: @to1_offcl
TO1 Fandom Name: TOGETHER, formerly TOOGETHER
TO1 Official Colors: Egyptian Blue, White, American Yellow, Persian Red, Black
TO1 Current Dorm Arrangement (March 2021 Jaeyun and Minsu vLive):
Jisu and Manager
Minsu, Donggeon and Chan
Chihoon and J.you
Kyungho, Jaeyun, Jerome and Woonggi
Latest Korean comeback: