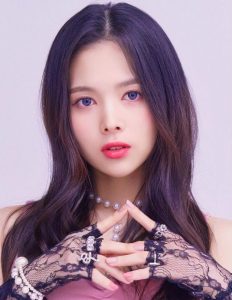 CHAEHEE (채희) is a member of a pre-debut girl group named G.I.G. Group consists of 6 female members: LINE, GN, DODO, YEJIN, BOMIN, and CHAEHEE. The group was set to debut in June 2021 but it was postponed to July/August 2021 because of Chaehee's leg injury. The group is under CUP Entertainment.
Her stage name is CHAEHEE (채희). Her Birth name is Kim Youngeun (김영은). She was born on November 13. Her age is around 23 years old as of 2021. She is Korean by Nationality. Her Zodiac sign is Scorpio. Her Chinese Zodiac is N/A.
She is the Dancer of the group.
Check out and follow CHAEHEE'S Social Media accounts:
Instagram: N/A
Facebook: N/A
Youtube: N/A
Early Life:
She was born in South Korea.
Physical Appearance:
She is young, beautiful, and hot. She has a slender figure. She is hugely popular among youth. She looks like a doll. She has a Slim Build. Her looks make her look younger than her actual age. She has black eyes and black hair. She has beautiful eyes that look very appealing and stylish silky hairs.
Her height is around 168cm (5'6″) and her weight is around 47kg (104 lbs). Her blood group is A.
Family, Religion & Boyfriends:
Not much known about her family and her personal Relationship.
Facts:
She speaks Korean.
She has a bright personality and smiles a lot.
She is a young model.
She looks pretty when dancing.
She was revealed as a 6th official member on April 12, 2021.
Her introduction quote is "Since there's not much time left until we meet, I'll work harder for you, so trust me and wait for me!".
Check out her CHAEHEE(채희) Tik Tok #Shorts :
Check out G.I.G group Social Media Accounts below: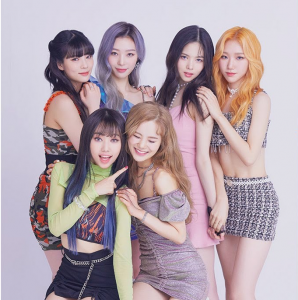 Website: CUP Entertainment
Instagram: @gig_official__
Twitter: @GIG__Official
TikTok: @gig_official_
YouTube: GIG지아이지_Official
Check out GIG(지아이지) Group Video 소개영상: