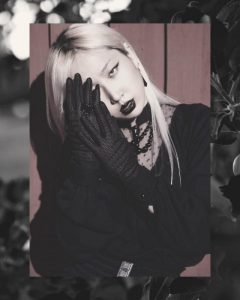 ARTLOVER is an Independent South Korean singer. She made her official solo debut in 2018 with Want U Back.  She is currently working under Trompe Loeil Records.
Her stage name is ARTLOVER (아트러버). Her Birth name is ARTLOVER (아트러버). Her age is around 26 years old as of 2022. She is Korean by Nationality. Her Zodiac sign is not known.
Check out and follow ARTLOVER's Social Media accounts:
Facebook: mynameisartlover
Twitter: @artlovermusic
Instagram: @artlovermusic
YouTube: YouTube
Soundcloud: artlovermusic
Early Life:
She was born in Seoul, South Korea.
Not much is known about her early life.
Physical Appearance:
She is young and beautiful. She has a slender figure. She is hugely popular among youth. She looks like a doll. She has Slim Build. Her looks make her look younger than her actual age. She has black eyes and brown hair. She has beautiful eyes that look very appealing and silky hair.
Her height is around 168 cm (5'6″) and her weight is around 48 kg (106 lbs). Her Blood group is "O".
Family, Religion & Relationships:
Not much is known about her family and her relationship.
Facts:
She has 600+followers on Instagram.
Her self-taught ways have only elevated her status as a vocalist.
She performed makeup applications for Vogues and ELLE.
Eminem and G-Dragon serve as her role models.
Her passion to deliver something new and something better has driven her over the years and is the key to her success & perseverance.
She is having a youtube channel.
Check out the Latest Comeback: