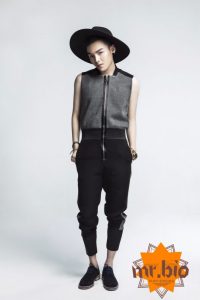 Zhu Xingjie is a member of a Chinese boy group named Mr.BIO. The group consists of 7 members: Zhu Xingjie, Zhou Yanchen, Zhou Rui, Yang Zhonglin, Li Zhifan, Luo Mingjie and Chen Zheyuan. The group is formed under Gramarie Entertainment and FNC Entertainment. They debuted on September 10, 2015, with the single album "Jackpot". The group is silently disbanded.
His birth name is Zhu Xingjie (朱星杰). He was born on April 17, 1994. His age is 27 years old as of 2021. He is Chinese By Nationality. His Zodiac sign is Aries. His Zodiac sign is Dog.
He is the Rapper, Vocalist and Dancer of the group.
Check out and follow Zhu Xingjie's Social Media accounts:
Instagram: icoo_23
Twitter: N/A
Weibo: 朱星杰J_zen
Facebook: N/A
Early Life:
He was born in Chongqing, Shapingba District.
He is graduated from the Beijing Institute of Modern Music.
Not much is known about his early life.
Physical Appearance:
He is young, smart, and handsome. He is popular among youths. His looks make him look younger than his actual age. He has black eyes and black hair.
His height is around 5'9" (180 cm) and his weight is around 67 kg (147 lbs). His Blood group is "B".
Family, Religion & Girlfriends:
Not much is known about his family and relationships.
Facts:
He has 30.7K+ followers on Instagram.
His hobbies are writing songs and travelling.
He named Fan Bingbing and Liu Yifei as the most beautiful women in China.
During the performances, he has leadership skills and an innovative view.
He was in the Chinese drama and he played a supportive role in "The First Light".
He majored in Pop music.
His nickname Huba is very famous and his labelmate Lil Ghost by the character of a child cartoon when his friend Xingjie heard that somebody will punish him.
He has the skill of doing magic.
His idol type is beautiful attractive and fits body women who really love and take care of him.
He likes taking mirror selfies.
His friend Zhou Rui said he is very cool in the first days after his nickname popular he is doing cute things.
His motto is Endless effort, endless modesty and endless patience.
His name huba was called by so popular artist and even mentors called him.
In 2011, he participated in the auditioning show China's Got Talent 2 and one more show is a dancing competition Carnival he was in the top eight in both competitions in Chongqing.
He performed many stage performances.
His role models are Michael Jackson and Big Ban0–g.
In 2013, he also participated in another dance show amazing dance.
In 2015, he was the best in the Chongqing and he participated in the Voice of ChinaSeason4.
In 2017, he again participated in the show The Rap of China season 1 and he got final rank was 46th.
He is foody.
Then after the competition in The Rap of China Season 1, he participated in the show The Amazing Magicians where he doing magic with his hip-hop elements.
In 2020, he was a permanent host in the "Youth with You 2" spin-off show "Who's the Drama Queen".
He was participating in the show King of pop and gave up on further participating shows.
He loves watching movies and writes songs in his free time.
He was the only rapper in the group when the group Mr BIO is debuted.
He loves writing songs even in uncomfortable situations like he writes songs in toilets.
His speciality is popping dance and he looks good at dancing.
His nicknames are Huba (WUBA) and Star.
He has a youtube channel where he uploads vlogs, cover albums and other content.
He said he describes his performance is memorable.
He debuted with the group Mr.BIO and was formed by that show with future Idol Producer co-contestants Zhou Rui and Zhou Yanchen.
Before participating in Idol producer he trained for 4years.
He has a cute and tiny hand as compared to other groups members or artists.
Idol Producer:
In episode 1, he ranked himself as F rank.
In episode 1 he was ranked 57th.
During the first evaluation, he was a leader of F4 and also a group of trainees from Gramarie entertainment consisting himself with Xiao Gui (Wang Linkai), Zhang Yankai and Zhou Yanchen.
In episode 2, he ranked 16th.
His position was a leader, rapper and centre in the first round and he performed Dance to the Music (Team A, Are-You-Retro, I-Am-Not-Retro).
In episode 4, he ranked 7th with 87 points from the audience.
In the second judge's evaluation, he was given a B rank.
In episode 5, he ranked 15th.
In the second round, he performed artist (Team Auto Tuners) and where his position as a leader and also in the rap section.
In episode 7, he placed 3rd in his team and 8th in the rap section and his overall ranking with 166 points from the audience.
In the third round, he performed dream Team Gramarie younger yuehua and his position was the main vocalist.
In episode 9 he placed 17th with 19 votes from the audience.
In episode 10 he ranked 14th.
He performed Havana Mix 24K Magic (Team Cheng Xiao – Cosmic Line) for the Mentor Collab Stage.
In the final team performance, he performed Mack Daddy.
He did not make it into the final lineup in the final episode, his final rank is 14th with 2,892,761 votes.
Check out and follow Mr BIO's official accounts: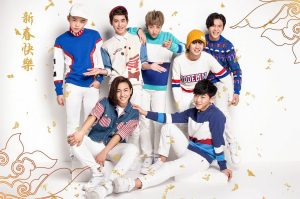 Mr.BIO Weibo: Mr-BIO男团
Instagram: N/A
Gramarie Entertainment Weibo: 果然娱乐-
Youtube: N/A
King of Pop Weibo: 爱奇艺流行之王