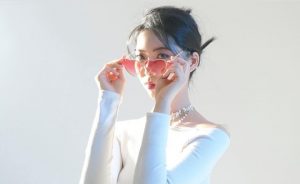 YOON (윤) is a member of South Korean project duo girl group named DEVIL (프로젝트 데빌). The duo consists of 2 members: LUNA& and YOON. The group is under JOAGG.
Her stage name is YOON (윤). Her Birth Name is Son Jiyoon (손지윤). Her age is around 26 years old as of 2021. She is Korean by Nationality. Her Zodiac sign is N/A.
She is the Lead Vocalist of the group.
Check out and follow YOON'S Official Accounts:
Instagram: N/A
Twitter: N/A
YouTube: N/A
Facebook: N/A
Early Life:
She was born in South Korea.
Her Graduation:
Department of Composition at National Gugak High School (2014-2017)
Korean National University of Arts, Traditional Arts Center
Korean Music Composition and Composition Major (2017~)
Completion of a minor in composition at the University Conservatory (2018-2021)
Physical Appearance:
She is very young, beautiful, hot, talented, and a hard worker girl. She has a very good figure. She is hugely popular among youth. She looks like a barbie doll. She has a Slim Build. Her looks make her younger than her actual age. She has black eyes and black hair. She has beautiful eyes that look very appealing and stylish straight silky hair.
Her height is around 5'5″ (165 cm) and her weight is around 55 kg (121 lbs). Her Blood group is not known.
Family, Religion & Boyfriends:
Not much known about his family and relationships.
Facts:
She speaks Korean and English.
She is also a composer and music director.
She won some awards.
"We will present original colors and colorful sounds that encompass the East and the West." 
She has the same birth name as actress Son Jiyoon.
She loves to hang out with friends.
She is makeup enthusiastic.
She has a pet lover.
She is a composer, performer, and music director in various fields such as Korean, Western, and electronic music.
She can play the piano.
She debuted as a solo singer in 2021.
She has the same birth name as ANS member Dami.
She is fond of clicking selfies.
Check out DEVIL'S Social Media Accounts below: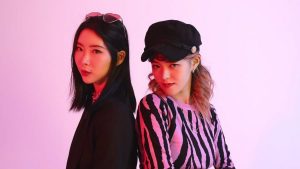 Instagram: project_devil_official
SoundCloud: Devil