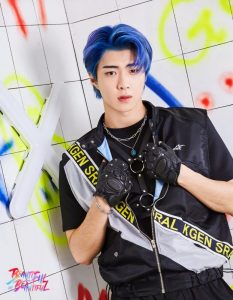 Wyatt (와이엇) is a member of the South Korean boy group named ONF (온앤 오프), short for 'On N Off'. This group consists of 6 male members: Hyojin, J-US, E-Tion, Wyatt, MK, and U. Laun left the group in late August 2019. The group has 2 leaders and is divided into 2 sub-units: ON Team and OFF Team. They debuted on August 3rd, 2017. The group is under WM Entertainment.
His stage name is Wyatt (와이엇). His birth name is Shim Jae Young (심재영). He was born on January 23, 1995. His age is 26 years old as of 2021. He is Korean by Nationality. His Zodiac sign is Aquarius.
He is the Main Rapper, Lead Dancer, Vocalist of the group, and part of the Sub-Unit: OFF Team.
Check out and follow Wyatt's Social Media accounts :
Instagram: N/A
Twitter: N/A
Youtube: N/A
Facebook: N/A
Early Life :
He was born in Seoul, South Korea.
He lived in Kazakhstan for a few years.
He trained for 7 years before debuting in ONF.
Physical Appearance:
He is young, smart, and handsome. He is popular among youths. His looks make him look younger than his actual age. He has black eyes and brown hair. 
His height is 175 cm (5'9″) and his weight is 66 kg (145 lbs). His blood group is O.
Family, Religion & Girlfriends:
His family consists of mother, father and, older brother.
Not much known about her family and her personal Relationship.
Facts:
He can speak Japanese & English.
His nicknames are "Monkey" and "Princess".
His representative animal is a monkey/gorilla.
His hobbies are exercising and singing, reading books, and watching romance movies/dramas.
His stage name means "Brave".
He helped compose their song Good Good as well.
He is a fan of Kim Kwang-Seok.
He collects figures and shoes.
He appeared in B1A4's VCR "The Class".
He also appeared in B1A4's VCR "Feeling".
He made a cameo in B1A4's "Baby Good Night" M/V.
He is good at krumping, a powerful form of dance.
He has written lyrics for many of ONF's songs such as Sukhumvit Swimming, Why, Belle Epoque, Message, Yayaya, Cat's Waltz, Happily Never After, Incomplete.
His motto is "Believe in myself."
Favorites :
His favorite color is black.
His favorite season is winter.
His favorite song to sing at karaoke.
His favorite food is hamburgers.
His favorite musicians are Rain, DPR Live, and Justhis.
Check out ONF Social Media Accounts below: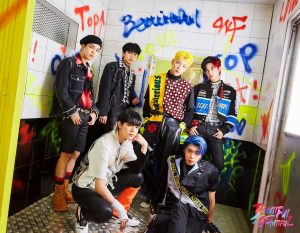 Official Website: on7off.com
Official Website (Japan): onf-official.jp
Facebook: wm.onoff
Twitter: @WM_ONOFF / @wm_on7off
Twitter (Japan): @ONFofficial_JP
Instagram: wm_onoff
YouTube: 온앤오프 OFFICIAL
Fan Cafe: -onoff
V Live: 온앤오프 (ONF)
TikTok: @official.onf
ONF Fandom Name: Fuse

ONF Official Colors:–
Latest Korean Comebacks: