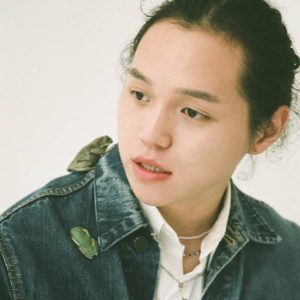 Wonstein (원슈타인) is a South Korean Singer and Rapper in South Korea. He made his Single debut "Replay" in 2014. They formed under the "Beautiful Noise" label founded by "Mommy Son". 
His stage name is Wonstein (원슈타인).His Birth Name is Jeong Jiwon (정지원). He was born on May 06, 1995. His age is 26 around years old as of 2021. He is Korean By Nationality. His Zodiac sign is Taurus.
Check out and follow Wonstein's Social Media accounts:
Instagram: @jiwonstein
Twitter: N/A
Youtube: hi wonstein
SoundCloud: jiwonstein
Early Life:
He was born in Seoul, South Korea.
He Studied at Cheongju Technical High School, Gachon University.
Physical Appearance: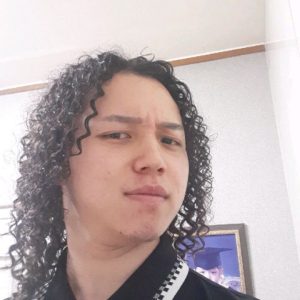 He is young, smart, and handsome. He is popular among youths. His looks make him look younger than his actual age. He has black eyes and Black curly hair. 
His height is 5'4" (168 cm)  and his weight is 65kg (165 lbs). His blood group is "O".
Family, Religion & Girlfriends:
Not much is known about his family.
Facts:
He has around 233K+ followers on his Instagram account.
He has around 116K+ Subscribers on Youtube. 
He can speak Korean and English.
He joined the agency "Beautiful Noise" in 2018.
He was performed on "Good Girl" Episode 6 and got a lot of good reviews regarding his Vocals.
His MBTI is INFJ.
He has Curly Perm hair, but he is a Native Korean.
He is a Samsung Galaxy User and Currently, he uses Samsung Galaxy S7 Gold.
He has a tattoo On his Right Arm.
He loves to travel to different places.
He debuted in 2018 as a rapper under Beautiful Noise.
He did the Singles as the lead artist named i.e. "Spider Web" in 2018, "Goat" and "X" in 2020, "Kangaroo", "When Night Is falling", "Tree", and "Cyworld BGM 2021" in 2021.
He also did the collaborations in "Seoulcitypopfreestyle" with HomeBoy and "Noise" with Mommy Son, Kim Seung-min, and Zior Park in 2019.
He was the Contestant in Television Show named "Show Me The Money 9" and was eliminated in the first round in 2020.
He also did the Plays in "Frankenstein" in 2019 and "Zoo" in 2020.
He did so many collaborations in the year 2021 named "Friends" with Lil Boi, "

Circle

" with Lil Boi, "Heat" with Lil Boi and Mirani, "

Song For You

"  with Kim Yun-a, and "

Feel The Rhythm Of Korea Part 3

" with 

Coup D'etat

, 

Coe

, and Mommy Son.
He said he looks like a Singer named "Rothy".
When he did the album "Zoo" track "Life Is a ZOOoo", he had a girlfriend who has 19 years old than him.
He loves winters and he likes to enjoy Snow.
He did so many Stage Live Performances.
He is fond of Clicking Selfies.
He is a fashion enthusiast.
He endorses several brands on his social media.
He usually uploads his Songs on Youtube and Soundcloud.
Checkout Latest Comeback Music Video: