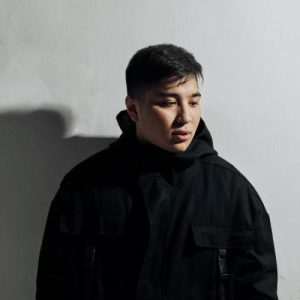 The Limba is a Kazakh artist, author, performer, R&B, composer, and pop musician. He is under a Russian label.
His Stage name is The Limba. His birth name is Mukhamed Aitzhanov. He was born on December 13, 1997. His age is around 24 years old as of 2021. He is Kazakh by Nationality. His Zodiac sign is Sagittarius. His Chinese Zodiac Sign is Ox.
Check out and follow The Limba's Social Media accounts:
Instagram: @TheLimba
Twitter: N/A
YouTube: @TheLimba
Facebook: N/A
Telegram: @TheLimba
VK: @TheLimba
Apple Music: @TheLimba
Spotify: @TheLimba
Early Life:
He was born in Kazakhstan.
Not much is known about his early life.
Physical Appearance:
He is young, smart, and talented. He is popular among youths. His looks make him look younger than his actual age. He has black eyes and black hair.
His height is around 5'8" (172 cm) and his weight is around 70 kg (154 lbs). His Blood group is Not Known.
Family, Religion & Girlfriends:
He has two siblings, his parents, and grandparents in the family. His religion is Uyghur & Kazakhstani.
Not much is known about his family and relationships.
Facts:
He has 400K+ followers on Instagram.
He speaks Kazakh, Russian, and English.
He has hobbies of singing and music.
He enjoys writing music.
He loves to socialize and befriend people.
He is talented and hardworking.
He has an artistic and creative personality.
His idol is Murat Nasyrov.
He says he is doing music not for chasing money or fame but only because he loves to do it.
He said his interest in making music always made his mother worried because his siblings had found their calling and he was into music.
He stated that he is a religious person and follows the religion.
He feels shy to speak in Kazakh. He said he is trying to overcome his nervousness furthermore wants to release a track in Kazakh one day, and maybe a track in English also.
He stated that the reason he ever released music is also that his girlfriend was his manager at the start.  
He made a song with the Russian singer "Egor Kreed" and it was a big deal for him because then he was famous in former USSR countries only.
He got huge fame after his track "Obmanula" was released.
His project album ANIMA was released on 11 June 2021. This album includes 3 videos that follow an animation story and then 14 song tracks videos. This is one of his biggest projects.
He held a closed presentation of the ANIMA album and a screening of the cartoon for the album on 2 June 2021. He sent out a "katana" as an invitation to popular personalities.
He has a youtube channel where he uploads his released albums and tracks.
Checkout Latest Comeback Music Video: