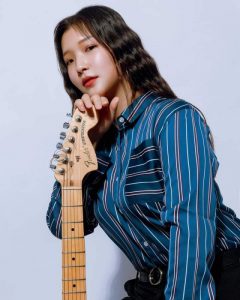 Sophia is a member of the South Korean Co-ed group THE HRTZ. The group consists of 3 members: Jiwoo, Howon and Sophia. This is the only boy group but after the audition of Sophia, it becomes the Co-ed group. They debuted with the EP "DISCOLOUR" in 2020.
Her stage name is Sophia (소피아). Her Birth Name is Cheon Jihye (천지혜). She was born on September 25. Her age is around 23 years old as of 2021. She is Korean by Nationality. Her Zodiac sign is Libra.
She is the Lead Guitarist of the group.
Check out and follow Sophia's Official Accounts:
Instagram: N/A
Twitter: N/A
YouTube: N/A
Facebook: N/A
Early Life:
She was born in South Korea.
In 2014, she completes her graduation with a Bachelor of Applied Music at Myongji University.
Not much is known about her early life.
Physical Appearance:
She is very young, beautiful, hot, talented, and a hard worker girl. She has a very good figure. She is hugely popular among youth. She looks like a barbie doll. She has a Slim Build. Her looks make her younger than her actual age. She has black eyes and black hair. She has beautiful eyes that look very appealing and stylish straight silky hair.
Her height is around 5'3″ (160 cm) and her weight is around 45 kg (99 lbs). Her Blood group is not known.
Family, Religion & Boyfriends:
Not much is known about his family and relationships.
Facts:
She was a member of the group "Story Seller" from 2014-16.
She joined the group THE HERTZ after the debut.
She speaks Korean and English.
She has the same birth as author Cheon Jihye.
She is makeup enthusiastic.
She is good at playing the guitar and also giving guitar lessons.
She has a bright personality and smiles a lot.
She loves watching movies and shopping.
She loves being sarcastic.
Live Performance:
Check out and follow THE HRTZ's official accounts: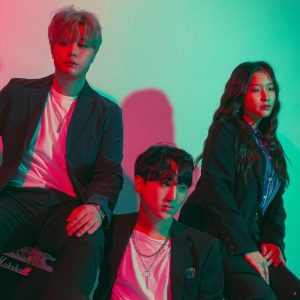 Instagram: the.hrtz_official
YouTube: THE_HRTZ 더헤르츠
Facebook: THE HRTZ
Twitter: The HRTZ