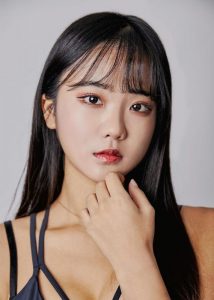 Sohee (소희) is a member of a South Korean dance girl group named Chumchurum (처음처럼). The group consists of 4 female members: Yujin, Nayoon, Sohee, & Yunmi. The group is under HP Entertainment.
Her stage name is Sohee (소희). Her Birth Name is Lee Sohee (이소희). Her Chinese Name is Zhaoxi (昭熙). She was born in 1999. Her age is 22 years old as of 2021. She is Korean by Nationality. Her Zodiac sign is N/A.
Her position is not known in the group.
Check out and follow Sohee's Social Media accounts:
Instagram: soooohee2
YouTube: Sso쏘
Early Life:
She was born in South Korea.
Physical Appearance:
https://www.instagram.com/p/CNZxJ-NHFr2/
She is young, beautiful, and hot. She has a slender figure. She is hugely popular among youth. She looks like a doll. She has a Slim Build. Her looks make her look younger than her actual age. She has black eyes and black hair. She has beautiful eyes that look very appealing and stylish silky hairs.
Her height is around 167 cm (5'6″) and her weight is around 48 kg (106 lbs). Her blood group is not known.
Family, Religion & Boyfriends:
Not Much is known about her family and her personal Relationship.
Facts:
She has 1k+ followers on her Instagram.
https://www.instagram.com/p/CNjlsqUnmpv/
She speaks Korean.
She loves to visit different places.
She is also a cheerleader.
She has a YouTube channel where she posts choreographies and dance covers.
She is a member of KOVO, a professional Volleyball cheerleading team.
She endorses many brands.
Her cheerleading company is Cheonan Hyundai Capital Skywalkers.
She loves workout and she is also good at yoga.
Check out Davichi's group Social Media Accounts below: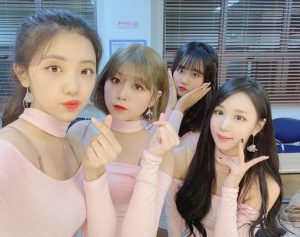 Facebook: N/A
Daum Café:N/A
Twitter: N/A