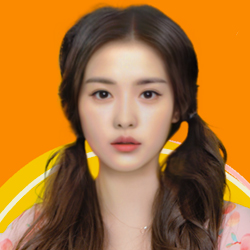 Seoa is a South Korean AI project girl group Eternity (이터니티). The group consists of 11 members: Seoa, Sujin, Minji, Jaein, Hyejin, Dain, Chorong, Jiwoo, Yeoreum, Sarang, and Yejin. They debuted on March 22, 2021, with the single I'm Real. The group is formed under AiA and Pulse9.
Her stage name is Seoa (서아). Her Birth Name is Ryu Seo-a (류서아). She was born on November 4, 2002. Her age is around 19 years old as of 2021. She is Korean By Nationality. Her Zodiac sign is Scorpio. Her Chinese Zodiac sign is Horse.
She is the Main Dancer and Center of the group.
Check out and follow Seoa's Official Accounts:
Instagram: N/A
Youtube: N/A
Early Life:
She was born in South Korea.
Not much known about his early life.
Physical Appearance:
She is a very young, beautiful, hot, talented, and a hard worker girl. She has a very good figure. She is hugely popular among youth. She looks like a barbie doll. She has a Slim Build. Her looks make her younger than her actual age. She has black eyes and black medium hair. She has beautiful eyes that look very appealing and stylish straight silky hair.
Her height is around 5'5" (165 cm) and her weight is around 51 kg (113 lbs). Her Blood group is "A".
Family, Religion & Boyfriends:
Not much known about his family and relationship.
Facts:
Her role model in Eternity is Jaein.
She is very flexible and thinks this is why she's the Main Dancer.
She is an extrovert.
She enjoys talking to people.
She likes playing games such as Just Dance.
The member who takes care of her the most is Minji.
She is one of the members who took part in the group's debut single.
She is talented and hardworking.

Her motto is "Shoot for the moon, if you miss, you'll land among the stars".

She

enjoys watching movies and taking pictures.
Latest Album:
https://youtu.be/JqKHRa-927s
Check out and follow the Eternity official accounts: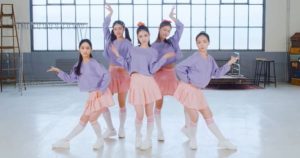 Website: aian-official.com/about_eternity
Instagram: eternity_aia