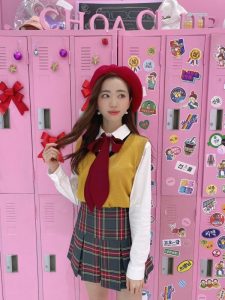 Riona (리오나/リオナ/りおな) is a member of a Z-pop & K-pop pre-debut girl group named Posh Girls (파시걸스/ポッシュガールズ), formerly known as ZDreamZ and One Dream Project. Group consists of 8 members: Jiin, Riona, Tsugumi, Miyu, Niina, Jiwoo, Doyeon, and Yejin. They are planned to debut in August 2021. The group is under No.1 Media (also known as ZPworld) formed of Japanese and Korean members.
Her stage name is Riona (리오나/リオナ/りおな). Her Birth Name is Riona Crystal Hamamatsu (濵松里緒菜). Her English Name is Sophia Crystal Hamamatsu. She was born on July 28, 1995. Her age is 26 years old as of 2021. She is Japanese by Nationality. Her Zodiac Sign is Leo. Her Chinese Zodiac Sign is Pig.
She is the Leader of the group.
Check out and follow Jiin's Official Accounts:
Instagram: @riona_hamamatsu / @rionaaah
Twitter: @miss_sophia_no1 / @riona_hamamatsu
Youtube: riobluestar
TikTok: @riona_hamamatsu
Early Life:
She was born in Los Angeles, USA.
She completed her education at Sophia University, Faculty of Foreign Studies, Department of English (graduated).
She started learning figure skating in Los Angeles at the age of 3.
Not much known about her early life.
Physical Appearance:
She is very young, beautiful, hot, talented, and a hard worker girl. She has a very good figure. She is hugely popular among youth. She looks like a barbie doll. She has a Slim Build. Her looks make her younger than her actual age. She has black eyes and black hair. She has beautiful eyes that look very appealing and stylish straight silky hair.
Her height is around 154cm (5'0) and her weight is around 55 kg (121 lbs). Her Blood group is O.
Family, Religion & Boyfriends:
Not much known about his family and relationships.
Facts:
She has 13k+ followers on her Instagram.
She has a private Intsa account.
She was the 5th member to be revealed.
She moved to Tokushima, Japan when she was 10 years old.
She can speak Japanese, English, Korean, and some Thai.
She is a former member of AKB48 Team 8.
She had her own radio channel where she sang and talked about Tokushima when she was in AKB48.
She released her solo debut on August 29th, 2018 with the song "Never Give Up".
She is also a musical actress and a model.
Her Musical is NeoOz.
Her hobbies are dance, music, and movie appreciation.
She is a big fan of SNSD.
She appeared in SNSD's "Love & Girls" music video.
Her special skill is having an English conversation.
Britney Spears inspired her to become a singer.
The first concert she's ever been to was a Britney Spears concert.
She loves means success to her.
She was a model for Miss Colle.
She was a member of the Moveness dance crew.
Check out Posh Girls' Social Media Accounts below: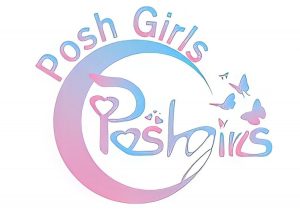 Instagram: @poshgirls.official
TikTok: @poshgirls.official
Youtube: PoshGirls
Facebook: @POSHGIRLSofficial
Twitter: @POSHGIRLSOFFIC1
Latest comeback: