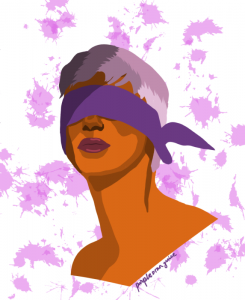 Purpleoranjuice (퍼플오렌쥬스) is a Korean singer. He officially debuted with "hmm,," in 2020.
His Stage name is Purpleoranjuice. His Birth Name is Choi Jee Min (최지민). He was born on Febuary 14, 2000. His age is 21 years old as of 2021. He is South Korean by Nationality. His Zodiac sign is Aquarius.
Check out and follow Purpleoranjuice's Social Media accounts:
Instagram : Purple_orange_juice
Soundcloud: Purpleoranjuice
Early Life:
He was born in South Korea.
Not much known about his early life.
Physical Appearance:
He is young, smart, and handsome. He is popular among youths. His looks make him look younger than his actual age. He has black eyes and black hair.
His height is around 5'10" (178 cm) and his weight is around 75 kg (165 lbs). His Blood group is not known.
Family, Religion & Girlfriends:
Not much known about his family and relationships.
Facts:
He has 220+ followers on Instagram.
He speaks Korean.
He loves being sarcastic.
He performed stage performances.
His name stage "Purpleoranjuice" comes from the fruits that he saw when was opened the fridge and that fruit was purple and orange.
He has been interested in music since 6th grade.
In 6th grade, all he did was sing at karaoke.
His favorite cartoon is Shinchan.
He has been working since he was in the 2nd grade of high school.
He felt that he was clumsy in high school.
He like to be an anonymous singer.
He is very polite and considerate.
He only takes 20 minutes to make "Dream", and he uploaded this song on his Soundcloud.
The longest time he took making a song was 2 weeks because it was a little hard, that song is "hmm".
He recently joined a crew "Seoul Society" and planning to perform various songs on this crew.
His biggest goal is to release his own album in 2021.
He wants to collaborate with anyone who matches the song he has made.
He can play drums.
His favorite song that he made is "Dream".
He invited as a guest star on "PL LALALAND" broadcast on February 25th, 2021.
Check out his video:
Korean Latest Comeback: