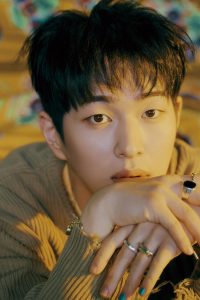 Onew (온유) is a member of the K-Pop group named SHINee (샤이니). This group consists of 5 male members: Onew, Key, Minho, and Taemin. Jonghyun passed away on December 18, 2017. They debuted on May 25, 2008. The group is under S.M. Entertainment.
His stage name is Onew (온유). His birth name is Lee Jin Ki (이진기). He was born on December 14, 1989. His age is 32 years old as of 2021. He is Korean by Nationality. His Zodiac sign is Sagittarius.
He is the Leader, Main Vocalist of the group.
Check out and follow Onew's Social Media accounts :
Twitter: @skehehdanfdldi
Instagram: @dlstmxkakwldrl
Early Life :
He was born in Gwangmyeong, Gyeonggi-do, South Korea.
He completed his education at Chungwoon University, Major in Music Broadcasting.
Physical Appearance: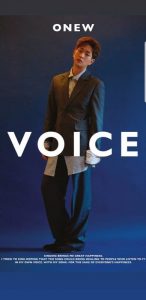 He is young, smart, and handsome. He is popular among youths. His looks make him look younger than his actual age. He has black eyes and brown hair. 
His height is 177 cm (5'10") and his weight is 61 kg (134 lbs). His blood group is O.
Family, Religion & Girlfriends:
He doesn't have any siblings.
Not much known about her family and her personal Relationship.
Facts:
He has 2.4m+ followers on his Instagram.
He is good at playing the piano.
He won the 'Rookie award' at the "2016 Scene Stealer Festival" for his role in "Descendents of the Sun".
He is a fashionista.
His hobbies are listening to music, playing the piano, and eating chicken.
His favorite number is 2.
His official color is green.
He made his solo debut on 5th Dec 2018 with his 1st mini album "VOICE".
He was the first enlisted in the military as an active-duty soldier on December 10, 2018.
Check out his Song :
He was discovered in 2006 at S.M. Academy Casting.
His nicknames are Leader Onew, Dubu, Ontokki, Onewhan, Tofu.
Check out his Video :
Dramas :
Dr. Champ (2010)
Pure Love (2013 – Cameo)
Royal Villa (2013)
Descendants of the Sun (2016)
Check out SHINee's Social Media Accounts below: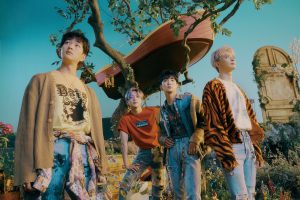 Instagram: @shinee
Instagram (Japan): @shinee_jp_official
Facebook: shinee
Youtube: SHINee Channel
Official Website: shinee.smtown
Twitter: SHINee
Twitter (Japan): @shinetter
V Live: SHINee
SHINee Fandom Name: Shawol
SHINee Official Fan Color: Pearl Aqua
Latest Korean Comebacks: