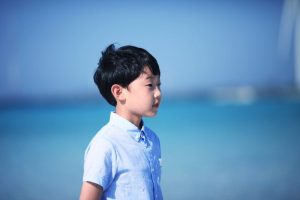 Oh Yeonjoon is an Independent Korean singer. He originally debuted in 2016. He is currently working under Huks Music.
His Stage name is Oh Yeonjoon (오연준). His birth name is  Oh Yeonjoon (오연준). He was born on September 7, 2006. His age is around 16 years old as of 2022. He is Korean By Nationality. His Zodiac sign is Virgo.
Check out and follow Oh Yeonjoon's Social Media accounts:
Instagram: N/A
YouTube: N/A
Website: ohyeonjoon.net
Facebook: 오연준
Naver Café: 5yeonjun
Early Life:
He was born in Jeju, Jeju-do, South Korea.
Not much is known about his early life.
Physical Appearance:
He is young, smart, and handsome. He is popular among youths. His looks make him look younger than his actual age. He has brown eyes and light brown hair.
His height is around 85 cm (3'9½") and his weight is around 25 kg (62 lbs). His Blood group is "not known".
Family, Religion & Girlfriends:
He has an older brother.
He is a Presbyterian.
Not much is known about his family and relationships.
Facts:
He is continuously putting effort to make his music more engaging.
He had a duet performance of '밤편지 (Night Letter)' with IU, he was in You Heeyeol's Sketchbook in 2018.
He strives to make sure that his music is understood beyond mere translation, but rather, in a way that leaves a mark on the listener.
At Pyeongchang Winter Olympic Games he sang at the closing ceremony, in 2018.
He believes music is an opportunity to share his sincerity with the world.
In his prime, his voice is said to remember that of Popera tenor Lim Hyeongju.
Check out the Latest comeback: