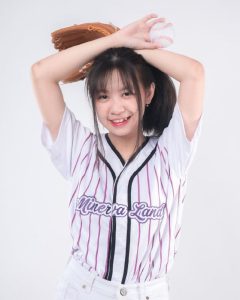 Nana is a member of a k-pop girl group named Minerva Land(ミネルバランド). Group consists of 5 members: Ninda , Heira , Vanesa, Jazzy and Nana.  They debuted on August 3, 2019. In their language "Minerva" is the name of one of the species of a butterfly "Lethe Minerva", and "Land" is a place where idols and their fans are free to express their love for the idol itself.
Her stage name is Nana. Her Birth Name is Nathalea Deeane Legoh Hendranata. She was born on December 6, 2004. Her age is 16 years old as of 2022. She is Indonesian By Nationality. Her Zodiac sign is Sagittarius.
Check out and follow Nana's Social Media accounts:
Instagram: jynthl
Twitter: jynthl
YouTube: N/A
Facebook: N/A
Early Life:
She was born in Yogyakarta, Indonesia.
Not much is known about her early life.
Physical Appearance:
She is Young, beautiful, and hot. She has a slender figure. She is hugely popular among youth. She looks like a doll. She has Slim Build. Her looks make her look younger than her actual age. She has black eyes and black hair. She has beautiful eyes that look very appealing and long silky hair.
Her height is around 5'7" (168 cm) and her weight is around 49 kg (105 lbs). Her blood group is not known.
Family, Religion & Boyfriends:
Not much is known about her family and her personal relationship.
Facts:
She

has 1000+ followers on Instagram.
Her Hobbies are Dance, Photography, Traveling.
"Cute Fang!" is her Charming Point.
She has done many professional photoshoots.
Her favourite colour is Green.
She use to change the colour of her hair.
Check out and follow Minerva Land's official accounts: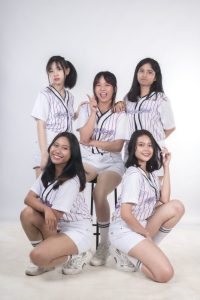 TikTok: minervaland.official
Instagram: minerva.land
Twitter: minerva_land
YouTube:Minerva Land
Facebook:Minerva Land
Checkout Latest Comeback Music Video: