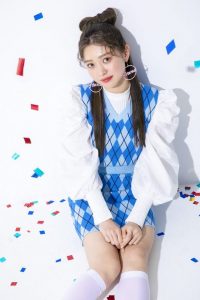 Myuka is a member of a Japanese girl group named MAGICOUR (マジックアワー). The group consists of 9 female members: Yua, Michu, Taru, Myuka, Yume, Kirari, Amu, Kokona, and Ricopa. The group originally consisted of seven members. Now, MAGICOUR consists of nine members. They debuted on November 25, 2020, with their first single, "MAGIC". Group is formed under WHOLE WIDE MEDIA.
Her stage name is MYUKA (みゅうか). Her Birth Name is Hishida Myuka (菱田海佑香 / ひしだ みゅうか). Her nickname is MyuMyu (みゅみゅ). She was born on January 30, 2003. Her age is 18 years old as of 2021. She is Japanese By Nationality. Her Zodiac sign is not known.
Her position in the group is not known.
Check out and follow Myuka's Social Media accounts:
Instagram: @myumyu_chanzu
Twitter: @myumyu_chanzu
Youtube: N/A
Facebook: N/A
TikTok: @myumyu_chanzu
Early Life:
She was born in Hyogo, Japan.
Physical Appearance:
She is very young, beautiful, hot, talented, and a hard worker girl. She has a very good figure. She is hugely popular among youth. She looks like a barbie doll. She has a Slim Build. Her looks make her younger than her actual age. She has black eyes and brown long hair. She has beautiful eyes that look very appealing and stylish straight silky hairs.
Her height is around 5'7" (172 cm) and her weight is around 46kg (101.5lbs). Her Blood group is "AB".
Family, Religion & Boyfriends:
She has a younger sister named, Hishida and Minami.
Not much known about her family and her relationship.
Facts:
She is a regular model for Popteen.
She is a Former EXPG Osaka student.
She has 11.1k+ followers on Instagram.
She likes to wear contact lenses.
She is good at English.
She has been dancing for twelve years.
She likes shopping.
She loves makeup products especially lipsticks.
Her fan's name is called, "みゅうちゃんず"
Her official color is Bright Turquoise.
She loves star bucks' coffee too much.
A starting member of 7+ME LINK.
She loves nail art.
She likes to take mirror selfies.
She is fashionable enthusiastic.
She loves watches.
Her official color is Electric Violet.
She is fashionable and carries cute bags.
Her favorite dance is Freestyle Jazz.
She is looking cute in bangs.
She is making funny faces while doing her hairstyles.
She has been dancing for twelve years.
She loves spending time with his friends.
She has a lovely collection of accessories.
She poses very cutely and her face is very charming.
Check out and follow the MAGICOUR's Official Accounts: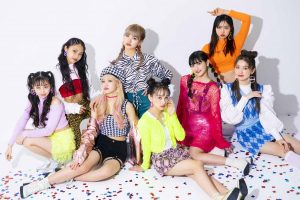 Website: https://popfan.jp/7melink
Twitter: @7melink
Instagram: @7melink
Youtube: Popteen TV
TikTok: @7melink