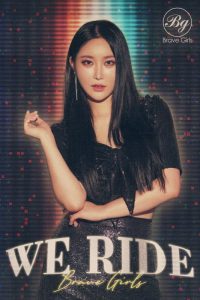 Minyoung (민영) is a member of a South Korean girl group named Brave Girls (브레이브걸스). Group consists of 4 female members: Minyoung, Yujeong,  Eunji, and Yuna. The group debuted on April 7, 2011, with the single "Do You Know?". Group is formed under Brave Entertainment.
Her stage name is Minyoung (민영). Her Birth Name is Kim Min Young (김민영). She was born on September 12, 1990. Her age is 31 years old as of 2021. She is Korean by Nationality. Her Zodiac sign is Virgo. Her Chinese Zodiac Sign is Horse.
She is the Main Vocalist, Lead Dancer of the group.
Check out and follow Minyoung's Official Accounts:
Instagram: @nyong2ya
Twitter: @nyong2ya
YouTube: 민영타임 Minyoung Time
Early Life:
She was born in Songnam, Gyeonggi Province, South Korea.
She completed her education at Hanyang University Dance Arts.
She was a member of the instrumental band HavyT and of the pre-debut girl group ZZBest.
Physical Appearance: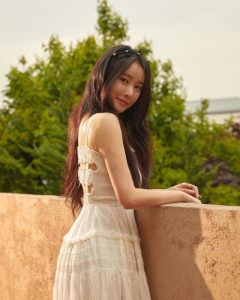 She is very young, beautiful, hot, talented, and a hard worker girl. She has a very good figure. She is hugely popular among youth. She looks like a barbie doll. She has a Slim Build. Her looks make her younger than her actual age. She has black eyes and black hair. She has beautiful eyes that look very appealing and stylish straight silky hair.
Her height is around 168 cm (5'6″) and her weight is around 55 kg (121 lbs). Her Blood group is AB.
Family, Religion & Boyfriends:
Not much known about his family and relationships.
Facts:
She has 244k followers on his Instagram.
She speaks Korean and English.
She was majoring in traditional Korean dance.
Her specialties are ballet and acting.
She dreamed about becoming a singer since childhood.
She was teaching ballet and traditional Korean dancers.
She formed a band HavyT with her two male university friends, her stage name was INA.
The band released only two songs so far: "The Virus", an OST to the same-named drama, and "Know That".
She became a trainee at Faith Entertainment.
Her "prophecy" from this vlog was actually words from a fortuneteller.
She can do traditional sword dance.
She is sleepy and loves to sleep.
Her nicknames are Mi Nyong, Mangnanyong, Kromanyong, Tropi-calcal, and Ace Main Vocalist (Vocal Queen).
https://www.instagram.com/p/BU4MUNsFdGw/
She was later included in the girl group ZZBest (Zeal Zest Best) with her former stage name.
The group released a pre-debut EP "Temptation" but never officially debuted.
She became a member of the dance group Rosemass after leaving Faith Entertainment and ZZBest 
She became a trainee at Brave Entertainment at the age of 21.
She once tried runway modeling in 2019, at S/S HERA Fashion Week.
She is very funny.
https://www.instagram.com/p/BcaIdPPFqZD/
She is a good actress and has a lot of clothes in her room.
She is a pet lover and has a pet dog.
She is a fan of trot singing, 
https://www.instagram.com/p/BIzW07ujaY6/
She used to play a football simulator.
Her nickname there was "Gold Feet from Yeoksamdong".
She spends time gaming on phone and has spent a lot of money there to fully enjoy it.
Her hobbies include watching making videos and doing sports like gymnastics, tennis, ice hockey, pole dance, etc.
She wants to appear in a soju commercial.
She is good friends with Sanghyeon of A.Cian.
She has a toy poodle dog named Yamyam, Minyoung manages an Instagram account for him.
She loves spicy food, mint chocolate, and cherries.
She is fond of clicking selfies.
https://www.instagram.com/p/CFPPTZ8hI1E/
She loves to hang out on beaches.
https://www.instagram.com/p/B0gbzL_gnB0/
She is makeup enthusiastic.
https://www.instagram.com/p/COhfQLbAWw5/
Check out her practice video:
https://www.instagram.com/p/B7v9UsPASdz/
Favorites:
Her favorite drinks are ginger ale, grapefruit ade, and lemonade.
Her favorite food is sushi out of seafood.
Her favorite songs are "Expectations" by Lauren, and songs by Kehlani, "Dear No One" by Tori Kelly, also "Rollin'" and "Whatever" by Brave Girls.
Her favorite trot singers are Seo Sookyung, Hong Jinyoung, and Joo Hyunmi.
Check out and follow Brave Girls Social Media accounts: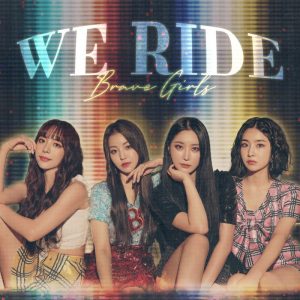 Instagram: @bravegirls.official
Twitter: @BraveGirls
Youtube: Brave Girls 브레이브걸스
V Live: 브레이브걸스(Brave Girls)
Facebook: bravegirls.official
Fan Cafe: BraveGirls0409
Brave Girls Fandom Name: FEARLESS

Brave Girls Official Color: —
Latest Korean Comeback: