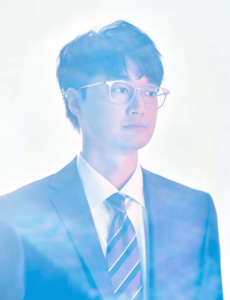 Jangwon is a member of a South Korean duo named Peppertones. The group consists of Shin Jaepyeong and Lee Jangwon. They originally debuted on March 23, 2004, with the EP A Preview. They were under Cabaret Sound from 2004 to 2008 but moved and are currently working under Antenna Music in 2008.
His stage name is Jangwon (장원). His Birth Name is Lee Jangwon (이장원). His birthday is on August 30, 1981. His age is around 31 years old as of 2022. He is Korean-American By Nationality. His Zodiac sign is Virgo.
His position in the group is Bassist, Maknae.
Check out and follow Jangwon's Social Media accounts:
Twitter: pptnznoshel
Instagram:  N/A
YouTube: noshel
Facebook: N/A
Early Life:
He was born in Pittsburgh, Pennsylvania, USA.
He has done his education at Seoul Gaeil Elementary School, Daejeon Science High School, and Korea Advanced Institute of Science and Technology (KAIST).
Not much is known about his early life.
Physical Appearance:
He is young, smart, and handsome. He is popular among youths. His looks make him look younger than his actual age. He has brown eyes and light brown hair.
His height is around 181 cm (5'11" ft) and his weight is around 60 kg (145 lbs). His Blood group is "O".
Family, Religion & Relationships:
His father is Lee Yonghoon, a university professor and currently the dean of the Ulsan National Institute of Science and Technology.
He has two younger brothers.
Not much is known about his family and his personal relationship.
Facts:
Noshel is also a name he is known as.
275-280 mm is his shoe size.
He always dedicates his creativity to his fans, who fuel his passion for making music.
He disclosed that he and the musical actress Bae Dahae are currently engaged (ex Vanilla Lucy) in August 2021. They intend to wed soon,
Lee Fox is his nickname.
He advises all other aspiring artists to be patient, work on their craft and focus on quality over quantity. 
He's a Methodist Protestant.
He is having his own youtube channel.
Check out and follow the Peppertones's official accounts: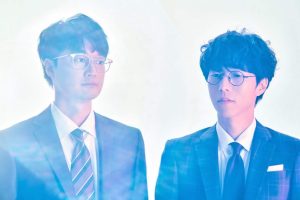 Instagram: N/A
Twitter: pptnzexpress
Website: peppertones.net
YouTube: N/A
Daum Café: peppertones
Facebook: 페퍼톤스 – Peppertones
Latest comeback: