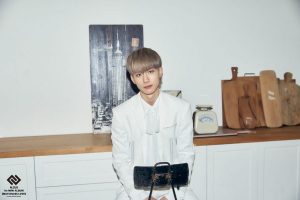 I.F is a member of a Kpop boy group N.CUS (엔쿠스) (No. Competitors Under the Sky). The group consists of a 9-member: Hwan, Seo Seokjin, Sungsub, Hojin,Euntaek, IF, Yuan, Seungyong, and Hyeonmin. The EOS, Myeong, and Soon left in December 2020. They debuted on August 26th, 2019 with the single "SUPER LUV". They formed under KYURI Entertainment.
His Stage name is IF (이프). His birth name is Kang Sechan (강세찬). He was born on December 16th, 1999. His age is around 22 years old as of 2021. He is South Korean By Nationality. His Zodiac sign is Sagittarius.
He is the Vocalist, Visual, Lead Rapper, and Lead Dancer of the group.
Check out and follow I.F's Social Media accounts:
Instagram: N/A
Twitter: N/A
YouTube: N/A
Facebook: N/A
Early Life:
He was born in  Gyeonggi-do, South Korea.
Not much known about his early life.
Physical Appearance:
He is young, smart, and handsome. He is popular among youths. His looks make him look younger than his actual age. He has black eyes and black hair.
His height is around 5'11" (181 cm) and his weight is around 50 kg (110 lbs). His Blood group is "B".
Family, Religion & Girlfriends:
Not much known about his family and relationships.
Facts:
His dream is his parents are happy with his success.
He is very athletic.
He describes in one word 'pretty.
In order to debut, he takes care of himself and practiced hard.
If he has great body proportions are his strength along with listening to others well and being very bright and energizing.
He enjoys eye-shopping for accessories, clothes, bowling, meditating, and reading sentimental novels.
He wants to surprise his fans throw a concert in fan-meeting.
He enjoys all types of music.
He is both chic and cute.
He admires Seungyoon from WINNER because of how refined his facial expressions and gestures are on-stage.
Music Video:
Check out and follow the N.CUS official accounts: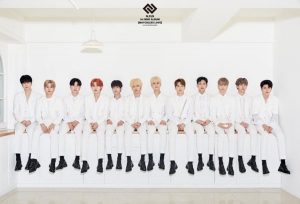 Twitter: ncusofficial
Instagram: n.cusofficial
vLive: N.CUS (엔쿠스)
Youtube: KYURI ent