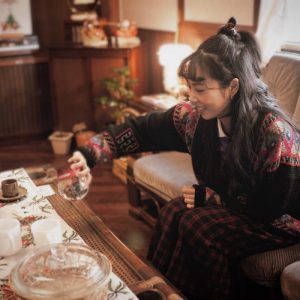 Hyunwoo is a member of a South Korean duo group VideoRose. The group consists of 2 members: Kang Hyunwoo and Heo Cheolju. They debuted on August 20, 2020, with the single album "Holy Garden".
Her stage name is Hyunwoo (현우). Her Birth Name is Kang Hyunwoo (강현우). Her age is around 22 years old as of 2021. She is Korean by Nationality. Her Zodiac sign is not known.
She is the Vocalist and Producer of the group.
Check out and follow Hyunwoo's Official Accounts:
Instagram: skywitch428
Twitter: N/A
YouTube: HyunWoo
Facebook: N/A
Naver Blog: Dream-Road
Early Life:
She was born in South Korea.
She completes her education at Dongguk University.
Check out her childhood picture.
Not much is known about her early life.
Physical Appearance:
She is very young, beautiful, hot, talented, and a hard worker girl. She has a very good figure. She is hugely popular among youth. She looks like a barbie doll. She has a Slim Build. Her looks make her younger than her actual age. She has black eyes and black hair. She has beautiful eyes that look very appealing and stylish straight silky hair.
Her height is around 5'5″ (165 cm) and her weight is around 55 kg (121 lbs). Her Blood group is not known.
Family, Religion & Boyfriends:
Not much is known about his family and relationships.
Facts:
She has 900+ followers on her Instagram.
She speaks Korean and English.
She is good to draw paintings.
In 2012, she is a member of the group The Infamous Orchestra.
In 2015, she is a part of the 6th Daewon Buddhist Culture Awards with The Scenario of BuddhistCreation.
She has a cute dog.
In 2017-18, she is also a member of the group Space Boutique.
In 2019, she was chosen as a part of the Incheon Cultural Foundation's Support Selection.
She performed many stage performances.
Again in 2019, she was also chosen to be a part of the Seoul Cultural Foundation's first support selection.
She has a youtube channel where she uploads vlogs, cover albums, live videos and other content.
Music Video:
Check out and follow the VideoRose's official accounts: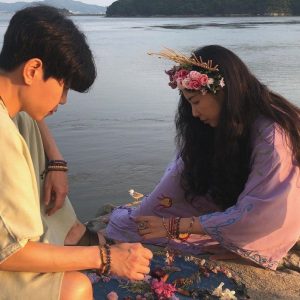 Instagram: videorose.kr
YouTube: VideoRose
Facebook: N/A