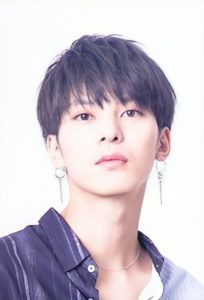 Fumiya is a member of the Japanese-Korean Boy band NIK. The group consists of 11 members: Gunmin, Hyeonsu, Fumiya, Ryuta, Yunsol, Sihyuk, Kogun, Ryo, Parkha, Taichi and Hinata. The members were selected through the audition program "G-EGG" produced by Yoonhak of the dance and vocal group SUPERNOVA. The members are the former idol band boy members and current boy band members. Their final members were revealed on August 29, 2020, and their debut expects as soon.
His Stage name is Fumiya (史也). His birth name is Miura Fumiya (三浦 史也). He was born on August 21st, 1996. His age is 25 years old as of 2021. He is Japanese By Nationality. His Zodiac sign is Virgo.
He is the Vocalist and Lead Dancer of the group.
Check out and follow Fumiya's Social Media accounts:
Instagram: @fumiyamiura_0821(not active)
Twitter: N/A
YouTube: N/A
Facebook: N/A
Early Life:
He was born in Japan.
Not much is known about his early life.
Physical Appearance:
He is young, smart, and handsome. He is popular among youths. His looks make him look younger than his actual age. He has black eyes and black hair.
His height is around 5'7" (170 cm) and his weight is around 62 kg (136 lbs). His Blood group is "A".
Family, Religion & Girlfriends:
Not much is known about his family and relationships.
Facts:
He loves to walk alone.
In 2020, he joined the project G-EGG and debut in the final team.

He

speaks Korean and English.
He loves shopping and watching movies.
He is very good at dancing and also he loves choreographies and makes dancing videos.

He

loves to hang out with friends.
He likes cleaning and love to clean his room.
He struggled a lot and he was a backup dancer for BTS, SHINeee and more other groups.

He

is the mood maker of the group.

He

has a bright personality and smiles a lot.
He was also a backup dancer for Daichi Miura and appeared in the Kouhaku Uta Gassen.

He

enjoys talking to people.
Check out and follow the NIK's official accounts: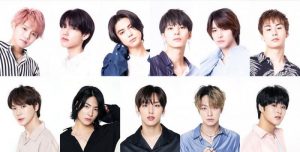 Official Website: nik-official.com
Youtube: NIK_OFFICIAL
Instagram: @nikofficial11
Twitter: @nikofficial11
TikTok: @nikofficial11