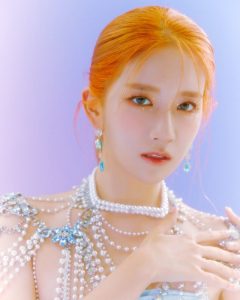 EXY is a member of a group named Cosmic Girls (우주소녀), also known as WJSN is a 13-member girl group under Starship Entertainment and Yuehua Entertainment. The group consists of EXY, Seola, Xuan Yi, Bona, Soobin, Luda, Dawon, Eunseo, Cheng Xiao, Mei Qi, Yeoreum, Dayoung, and Yeonjung. They debuted on February 25, 2016.
Her stage name is EXY (엑시). Her Birth Name is Chu So Jung (추소정). She was born on  November 6, 1995. Her age is 27 years old as of 2022. She is Korean By Nationality. Her Zodiac sign is Scorpio.
She is the Leader, Main Rapper, and Vocalist of the Group.
Check out and follow EXY's Social Media accounts:
Instagram: exy_s2
Twitter: exy_s2
YouTube: N/A
Facebook: N/A
Early Life:
She was born in Busan, South Korea.
Not much is known about her early life.
Physical Appearance:
She is Young, beautiful, and hot. She has a slender figure. She is hugely popular among youth. She looks like a doll. She has Slim Build. Her looks make her look younger than her actual age. She has black eyes and brown hair. She has beautiful eyes that look very appealing and long silky hair.
Her height is around 166 cm (5'5″) and her weight is around 49 kg (108 lbs). Her blood group is "A".
Family, Religion & Boyfriends:
She has an older sister and one younger brother.
Not much is known about her family and her personal relationship.
Facts:
She

has 681K+ followers on Instagram.
She

speaks Korean and English.

She

loves to hang out with friends.

She

is makeup enthusiastic.
She was one of the rappers in the second season of Unpretty Rapstar.

She

is a selfie lover.
She writes and composes her own rap.
She

has a pet lover.
She is close with Sua of Dreamcatcher.
She was a trainee for 8 years
She

has a bright personality and smiles a lot.
She appeared on "King of Masked Singer" as "Daring Woman"

She

is talented and hardworking.
She

is humble and cute.

She

is optimistic, cheerful, and kind.
She can play the triangle and tambourine.
She is very polite and considerate.
Check out and follow the Cosmic Girl's official accounts: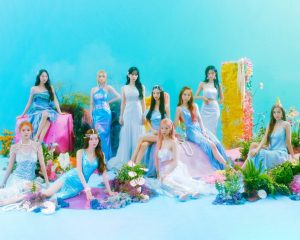 Facebook: officialcosmicgirls
Twitter: WJSN_Cosmic
Instagram: wjsn_cosmic
Youtube: COSMIC GIRLS
Fan Cafe: WJSNcosmic
V LIVE: 우주소녀(WJSN)
Weibo: YH宇宙少女
TikTok: official_wjsn
Checkout Latest Comeback Music Video:
https://www.youtube.com/watch?v=6A6eSRx7RuA