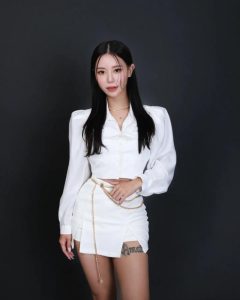 Eunyu is a member of a South Korean girl group named BADKIZ. Group consists of 4 members: Eunyu, Seoeun, Rosy and Yousi. BADKIZ. In March 14, 2014 they made their debut under the label Zoo Entertainment. The group underwent a 19-member changeup and made a comeback on March 29, 2019 with LOUDers Entertainment as HOT PLACE. They returned to BADKIZ as their band name in 2020 but had a two-year break. They resumed operations in September 2022 with a revised lineup. They are currently under US Entertainment.
Her stage name is Eunyu (은유). Her birth name is Jang Somin (장소민). She was born on April 10, 1992. Her age is around 30 years old as of 2022. She is Korean By Nationality. Her Zodiac sign is Aries.
Her position in the group is Leader, Main Rapper, Main Vocalist, Lead Dancer.
Check out and follow Eunyu's Social Media accounts:
Instagram: @jangeunyu_
Twitter: @ssomjeje
Youtube: 은유데이EunyuDay
Facebook: N/A
Early Life:
She was born in Ulsan, South Korea.
She graduated from Busan Women's University (Airport Department).
Not much is known about her early life.
Physical Appearance:
She is Young, beautiful, and hot. She has a slender figure. She is hugely popular among youth. She looks like a doll. She has Slim Build. Her looks make her look younger than her actual age. She has black eyes and black hair. She has beautiful eyes that look very appealing and long silky hair.
Her height is around 163 cm (5'4″) and her weight is around 46 kg (101 lbs). Her blood group is "A".
Family, Religion & Boyfriends:
Not much is known about her family and her personal relationship.
Facts:
She has 23k+followers on Instagram.
She had an appearance in New Champ's music video for "Training Zombie."
She portrayed the romantic interest for Luda.
In 2017, she made her solo debut with the song "Blue," which also included HIGHTOP from BIGFLO.
She despises being nagged.
Hyuna is a role model for her.
She is now the group's longest-serving member having joined in 2016.
She likes to take mirror selfies.
Eunyu's area of expertise is hand dexterity (reform, beauty, cooking, etc.)
She enjoys watching YouTube, wearing clothing, eating meat, and the colour purple.
Check out and follow BADKIZ's official accounts: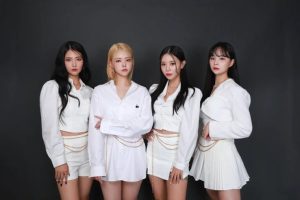 Instagram: @_badkiz_official
Twitter: @badkiz_official
Youtube: BADKIZ_OFFICIAL
Fan Cafe: 4hotplace
Latest Korean Comeback: