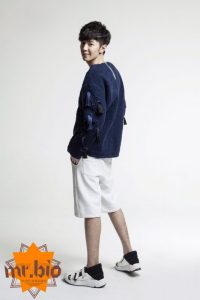 Chen Zheyuan is a member of a Chinese boy group named Mr.BIO. The group consists of 7 members: Zhu Xingjie, Zhou Yanchen, Zhou Rui, Yang Zhonglin, Li Zhifan, Luo Mingjie and Chen Zheyuan. The group is formed under Gramarie Entertainment and FNC Entertainment. They debuted on September 10, 2015, with the single album "Jackpot". The group is silently disbanded.
His birth name is Chen Zheyuan (陈哲远). He was born on October 29, 1996. His age is 25 years old as of 2021. He is Chinese By Nationality. His Zodiac sign is Scorpio. His Chinese Zodiac Sign is Rat.
He is the Vocalist, Visual and Youngest of the group.
Check out and follow Chen Zheyuan's Social Media accounts:
Instagram: N/A
Weibo: 陈哲远-
Twitter: N/A
YouTube: N/A
Facebook: N/A
Early Life:
He was born in Shenzhen, Guangdong province.
Not much is known about his early life.
Physical Appearance:
He is young, smart, and handsome. He is popular among youths. His looks make him look younger than his actual age. He has black eyes and black hair.
His height is around 5'9" (180 cm) and his weight is around 62 kg (136 lbs). His Blood group is "AB".
Family, Religion & Girlfriends:
Not much is known about his family and relationships.
Facts:
His hobby is playing basketball. archery and fishing.
He was in the drama series "Handsome siblings" and his role is Xiao Yu'er.

He

is good at sports and playing games.
He is a big fan of Coby Bryant.

He

enjoys watching movies.
His favourite movies are The Joker and Irishman.

He

is optimistic, cheerful, and kind.
He loves acting and became an actor.
Check out and follow Mr BIO's official accounts: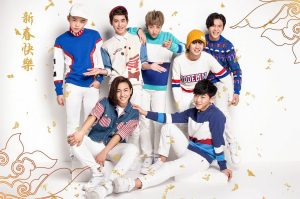 Mr.BIO Weibo: Mr-BIO男团
Instagram: N/A
Gramarie Entertainment Weibo: 果然娱乐-
Youtube: N/A
King of Pop Weibo: 爱奇艺流行之王