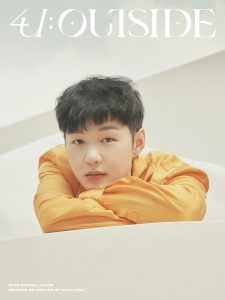 Changsub (창섭) is a member of a South Korean boy group named BTOB (비투비). Group consists of 6 members: Eunkwang, Minhyuk, Changsub, Hyunsik, Peniel and Sungjae. They debuted on March 21, 2012. The group is under CUBE Entertainment.
His Stage name is Changsub (창섭). His birth name is Lee Chang Sub (이창섭). He was born on February 26, 1991. His age is around 30 years old as of 2021. He is South Korean by Nationality. His Zodiac sign is Pisces.
He is the Lead Vocalist of the group.
Check out and follow Changsub's Social Media accounts:
Instagram: @lee_cs_btob
Twitter: @LeeCS_BTOB
Early Life:
He was born in Suwon, Gyeonggi-do, South Korea.
Not much is known about his early life.
Physical Appearance:
He is young, smart, and handsome. He is popular among youths. His looks make him look younger than his actual age. He has black eyes and black hair.
His height is around 5'10" (178 cm) and his weight is around 64 kg (141 lbs). His Blood group is O.
Family, Religion & Girlfriends:
He has a younger sister, named Jungeun.
Not much is known about his family and relationships.
Facts:
He has 951K+ followers on Instagram.
He

speaks Korean and English.
His specialties are Piano and Drums.
He can play the drums, the guitar, and the bass.
He is good at cooking kimchi fried rice.
He is a fashionista.
He was a skateboard athlete.
He has acrophobia.
He likes all food, except the pudding.
He went to Howon University.
The member who listens to Eunkwang the most is Changsub.
He won many awards.
He has tattoos on his shoulder, it's written: "Don't be defeated from yourself")
Changsub and Sungjae are the 'Tom & Jerry' of the group.
He starred in musicals: "Boys over Flower", "Napoleon", "Edgar Allen Poe".
Changsub, Hyunsik, Sungjae, Minhyuk acted in the drama "Monstar" with Highlight's Junhyung.
He participated in "Law Of The Jungle".
He sang the OST song "Falling" for the K-drama "A Poem A Day"
He was the first member to debut his own solo album called "bpm 82.5".
Check out his video:
Favorites:
His favorite color is black.
Check out and follow the BTOB'S official accounts: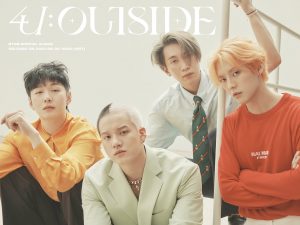 Official Website (Japan): btobofficial.jp
Twitter: @officialbtob
Twitter (Japan): @BTOBOFFICIAL_JP / @BTOB_JPN
Instagram: @cube_official_btob
Facebook: BTOBofficial
Youtube: officialbtob
Fan Cafe: cube-btob
Youtube: officialbtob
V Live: BTOB channel
TikTok: @official_btob
BTOB Fandom Name: Melody
BTOB Official Fan Color: Slow Blue
Checkout Latest Comeback: