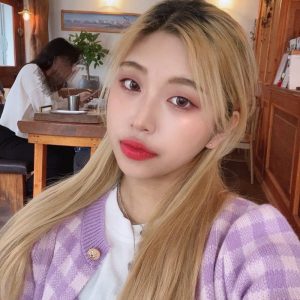 ChaeE (채이) is a member of South Korean girl group named LAONZENA (라온제나). Group consists of 3 members: Jeonghwa, ChaeE, and Seoyul. They debuted on May 31, 2021 with the single Stargaze. The group is under FYMM Records.
Her stage name is ChaeE (채이). Her Birth Name is Kwon Jiyoo (권지유), but she legally changed it to Kwon Yena (권예나). She was born on December 29. Her age is around 25 years old as of 2021. She is Korean by Nationality. Her Zodiac sign is Capricorn.
Her position is not known in the group.
Check out and follow ChaeE's Official Accounts:
Instagram: chae__ee / yena2_mukstagram
Twitter: N/A
YouTube: N/A
Facebook: N/A
Early Life:
She was born in South Korea.
Education: Daejin Girls High School
Not much known about her early life.
Physical Appearance:
She is very young, beautiful, hot, talented, and a hard worker girl. She has a very good figure. She is hugely popular among youth. She looks like a barbie doll. She has a Slim Build. Her looks make her younger than her actual age. She has black eyes and black hair. She has beautiful eyes that look very appealing and stylish straight silky hair.
Her height is around 175cm (5'9″)and her weight is around 61 kg (135 lbs). Her Blood group is not known.
Family, Religion & Boyfriends:
Not much known about his family and relationships.
Facts:
She has 820+ followers on her Instagram.
She speaks Korean and English.
She lived in Sydney, Australia for a period.
She's also a choreographer.
She chose to change her name legally as a way to start a new life.
She posts mukbang pictures on her second Instagram account.
She is a fashionista.
Her motto is "Luce sicut Stella".
She and Jeonghwa were members of G-(i)Kon from 2019 to their disbandment in 2020.
She was also a member of Rusty.G.
She is makeup enthusiastic.
She is humble and cute.
She is fond of clicking selfies.
She has been featured in various Top Magazines.
She is optimistic, cheerful, and kind.
Check out her dance video:
Check out LAONZENA'S Social Media Accounts below: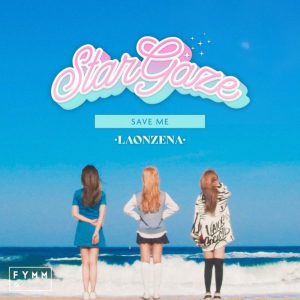 Instagram: laonzena.official
Latest comeback: