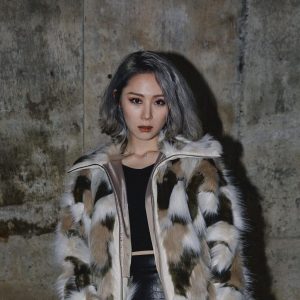 AVOKID (에이보키드) is an independent singer-songwriter. She debuted on April 10, 2019, with the digital single "Color". Her stage name is AVOKID (에이보키드). Her Birth Name is No Ju-ae (노주애). She was born on April 18, 1994. Her age is 28 years old as of 2022. She is South Korean By Nationality. Her Zodiac sign is Aries. 
Check out and follow AVOKID's Social Media accounts:
Instagram: @av0kid
Twitter: @av0kid
YouTube: AVOKID 에이보키드
Facebook: N/A
SoundCloud: avokid
Spotify: AVOKID
Apple Music: Avokid
Early Life:
She was born in South Korea.
She learned singing in high school.
Not much is known about her early life.
Physical Appearance:
She is Young, beautiful, and hot. She has a slender figure. She is hugely popular among youth. She looks like a doll. She has Slim Build. Her looks make her look younger than her actual age. She has black eyes and brown hair. She has beautiful eyes that look very appealing and long silky hair.
Her height is around 5'8" (173 cm) and her weight is around 45 kg (99 lbs). Her blood group is not known.
Family, Religion & Boyfriends:
Not much is known about her family and her personal relationship.
Facts:
She

has 4824+ followers on Instagram.
She speaks a little bit of English.
She is makeup enthusiastic.
She

has a youtube channel where he uploads other content.
 She had a dog named Hari since 2018 and it's a girl.
She loves documenting beautiful things.
She also does singing.
She also plays the guitar.
She likes grass and leaves more than flowers.
 If she wasn't a singer right now, she thinks she would be a producer.
 She learned how to make beats on YouTube.
She sang an OST for the drama "Dr. Prisoner" in 2019.
 Her own song "Deep Water" means the most to her because it talks about how everyone looks bright on the outside but feels lonely on the inside.
She has a youtube channel where she uploads various content.
Checkout Latest Comeback Music Video: