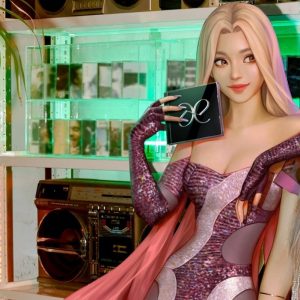 ae-WINTER is a member of a group named ae-aespa. ae-aespa are the avatars of girl group aespa. They are living on the planet KWANGYA and they are hidden members of aespa.
Her name is ae-WINTER or stylizes as æ-winter. Her species is Avatar.
Check out and follow ae-WINTER's Social Media accounts:
Instagram: N/A
Twitter: N/A
YouTube: N/A
Facebook: N/A
Early Life:
She was born in Seoul, South Korea.
Not much is known about her early life.
Physical Appearance:
She is Young, beautiful, and hot. She has a slender figure. She is hugely popular among youth. She looks like a doll. She has Slim Build. Her looks make her look younger than her actual age. She has Light Brown eyes and Blonde/Pink hair. She has beautiful eyes that look very appealing and long silky hair.
Family, Religion & Boyfriends:
Not much is known about her family and her personal relationship.
Facts:
She is the second avatar to be revealed after ae-KARINA.
On November 4, 2020, she was the first revealed in the video SYNK, WINTER.
She is the only member where the ae-version of herself has the same hair as her debut colour is bleach blonde.
She appears both in the music video of "Black Mamba" and "Forever".
Check out and follow the ae-aespa's official accounts: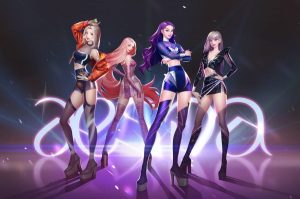 Instagram: N/A
Twitter: N/A
YouTube: N/A
Facebook: N/A