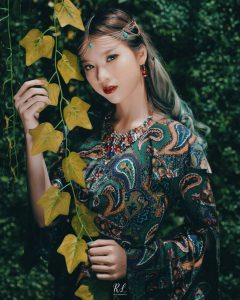 Abelle is a member of an Indonesian girl group named StarBe. Group consists of 4 female members: Abelle, Shella, Kezia, and Chelsea. They made their debut on December 06, 2019, with the single "Aku Lengkap Denganmu". The group is from Bandung under the label Pro-M and a part of STB Entertainment agency.
Her stage name is Abelle. Her Birth name is Annabelle Feodara Senjaya. She was born on October 12, 2002. Her age is 19 years old as of 2021. She is Indonesian by Nationality. Her Zodiac sign is Libra.
She is the Leader, Lead Vocalist, Main Dancer of the group.
Check out and follow Abelle's Social Media accounts:
Instagram: annabelle_sjy
TikTok: annabellefs
Youtube: N/A
Early Life:
She was born in Bandung, Indonesia.
Physical Appearance:
She is young, beautiful, and hot. She has a slender figure. She is hugely popular among youth. She looks like a doll. She has a Slim Build. Her looks make her look younger than her actual age. She has black eyes and black hair. She has beautiful eyes that look very appealing and stylish silky hairs.
Her height is around 171cm (5'7″) and her weight is around 46 kg (101 lbs). Her blood group is not known.
Family, Religion & Boyfriends:
Not much known about her family and her personal Relationship.
Facts:
She has 83.6k+ followers on her Instagram.
She speaks Indonesian and English.
She is in charge of speaking English in the group.
She is humble and cute.
Her hobby is reading.
She is good at choreography.
She won the title of Grandprix Champion at the 13th Gatsby Awards in Japan in March 2019.
She has a collection of many books and novels.
She is strong, charismatic, sweet, and cheerful.
She loves sport and expresses it through her outfits.
She has appeared in several TV commercials.
She is fond of clicking selfies.
Check out her dance practice video:
Favorites:
Her favorite singer is Shawn Mendes.
Her favorite feature is her eyes.
Check out StarBe group Social Media Accounts below: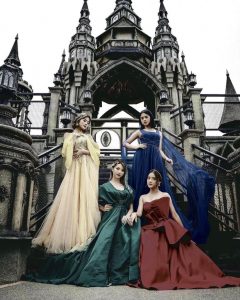 Instagram: starbeofficial
Facebook: starbeofficial
Twitter: starbeofficial
TikTok: starbeofficial
YouTube: StarBe
StarBe Official Fandom Name: SKYBE
StarBe Official Fandom Instagram: skybeofc
Latest comeback: